One of the really great things about the subject of Hong Kong immigration is that there is never any shortage of things to blog about and share.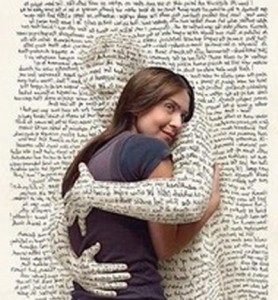 Every day in our professional practice, we undertake cases which provide ongoing, often entirely new, insights into how the Hong Kong Immigration Department are implementing policy and which I then routinely pass on via this blog.
Moreover, visitors to our websites ask questions for me to answer by PodCast and every one of these, each with their own unique facts and circumstances, adds to the Hong Kong immigration knowledge graph which we are slowly mapping over time.
Additionally, the data we  receive from searches undertaken on this website as well as the Hong Kong Visa Handbook, indicate to us what we should be blogging about each day and what is of pressing interest to our visitors.
Finally, Google Analytics tells us that our websites now deliver our content against more than 70,000 Hong Kong visa and immigration related search topics and it's the top 50 of those that we blog about 80% of the time – keeping our content topical, relevant, practical and useful.
But now its time to ask you…
What would you like me to write, PodCast and make videos about?
This is an open invitation for you to make suggestions about Hong Kong visa and immigration related content and inclusions for this website.
I'm keen to hear from you what you would like to learn more about, what you think is missing, what can be taken to the next level of detail – including further D-I-Y resources to help you along in your Hong Kong visa and immigration quests.
However there are 3 things we do not, as a matter of policy, cover.
These are:
1 – Anything requiring or involving litigation. We routinely refer this on to Daly & Associates. We are not a solicitors firm and you need lawyers with practising certificates to undertake this work for you. This is not our bag. Mark Daly and his team are the masters of their craft. These lawyers are responsible for most of the human rights and right of abode related litigation in Hong Kong – and the only other immigration firm here that I will refer our clients to.
2 – Student visas. This work is purely administrative and involves close coordination with college or university administrators. We don't add any real value to this process, and most certainly are not worth our HKD3,000 hourly consultation rate so don't take the work on. Consequently, we have never developed any specific expertise in student visas, although, of course, we know how it all works.
3 – Foreign Domestic Helpers. For existing clients who specifically ask us to help out with their FDH visa processing challenges we are happy to get involved and provide the service when so requested. In fact Ruby, our business manager, manages this work personally when we are so instructed. Otherwise, we steer well clear. There are countless other service providers in Hong Kong who offer great value for money undertaking this work, but it's not for us and for 20 years we have eschewed developing any level of expertise in it.
Otherwise, we're fair game!
So, if you want to me to cover any specific Hong Kong visa and immigration topic, no matter how small – or all-encompassing – please feel free to let me know.
Simply email me via: feedback@hkvisacentre.com  and I'll make sure it's added to our editorial calendar.
I'll acknowledge receipt of your suggestion within one business day and indicate by when the content will be developed and the material fully covered for inclusion on our websites.
In the meantime, of course, if you have any particualr question you'd like answering, please feel free to Ask A Question and I'll give you a PodCast answer within 48 hours – completely free of charge!

More Stuff You May Find Interesting or Helpful