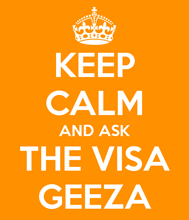 QUESTION
Hi there, you provide a very helpful advice service, so thank you for that!  I have a few questions which I would like your advice on:
1. I have 1.5 years left towards my Right of Abode in Hong Kong application (been working in Hong Kong 5.5 years), but was recently laid off. Still looking for work, but the previous employer visa stamp on my passport will extend beyond my 7 years requirement. If worst case scenario, I don't find work this year while maintaining residency in Hong Kong, will Immigration challenge my PR application due to my unemployment gap? i.e. do I need a Hong Kong tax filing for each year for the seven years to qualify for PR or will my former employer's work visa stamp which extends beyond my 7 years requirement be sufficient ?
2.  As a precaution, I am considering applying for a Capital Investment Entrant Scheme ("CIES") visa to cover the gap to get me past the 7 year mark.  I have the financials to qualify for the CIES requirement, and was wondering what other criteria Immigration might consider in their approval process.
I plan to assemble a CIES application package to submit.  Can you please expand on the financial information I need to submit which will ensure that Immigration receives all the information they will need from me?  I have no debt, and only four bank accounts to detail.   Is it sufficient to attach the most  recent bank statements and statements from exactly two years ago?  Or will  Immigration  require MONTHLY statements for each of my accounts for the past two years?  And if so, will the first page summary of each statement suffice or do I need to include the 3-4 pages in each monthly bank statement?  I am asking the nitty-gritty questions to ensure that my submission is as complete as possible.  And aside from including a summary page outlining the net assets for the current year and from two years ago, is there anything else I should consider  submitting to ensure minimal time for processing and approval?  ie resume, university diploma, etc?
3.  Finally,  do you have a rough idea of how long the CIES approval process takes from the date I hand in my package (assuming the info I submit is complete and no back/forth is needed)?
Thank you again ! 
More Stuff to May Find Useful or Interesting
| | |
| --- | --- |
| | |
| PODCAST ANSWER | |
Podcast: Play in new window