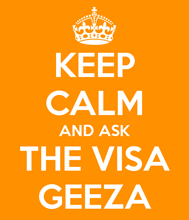 First Published December 13, 2012
This question is a really interesting one as, from an immigration perspective, it suffers from the lack of a compelling reason for the owner of the business to be able to show the Hong Kong Immigration Department that she is in a position to make a substantial contribution to the economy of Hong Kong – today. Next year, however, she may be much better placed…
QUESTION
"I am looking to establish my business in Hong Kong so I would need to get a Business Investment Visa, and I am wondering if you could take a quick look at my situation.
My current situation is this:
• I am a 25 year old woman of Swedish nationality.
• I have a current business (sole proprietorship) in Sweden.
• My business is in Internet Marketing, my main specialisation is in driving traffic (visitors) to e-commerce websites.
• My main partners are Ebay.com and Amazon.com.
• I have been focusing mainly on the American market.
• This business is fully Internet based, which means.
• Me and my employees only need a computer with Internet for work.
• I can relocate my whole business without any problems.
• Currently I have 3 "employees", all are from India.
• On average I pay them 8.000 HKD / month for full time work.
• I don't have any official contracts stating they are my employees, I think they would fall under the category freelancers.
• I started this business officially in 2010.
• In 2010 I made a profit of 22.000 Euro (~210.000 HKD) – 40.000 Euro revenue, 18.000 Euro expenses.
• In 2011 I made a profit of 25.000 Euro (~240.000 HKD) – 51.000 Euro revenue, 26.000 Euro expenses.
• In the first half of 2012 I made around 42.000 Euro revenue (~400.000 HKD). I think the profit over this period should be between 25% and 50% of that.
• I currently have about 42.500 Euro in my bank account.
• I am currently developing a new system.
• I have analysed all of my previous strategies and efforts and designed this system based on that.
• It should be ready before the shopping season at the end of the year, in fact it's almost in a stage where we can start testing it.
• When the system is finished it should result in a huge boost in revenue and a reliable stream of income.
I don't have any degrees or certificates for proof of my expertise. I finished school at the age of 18 or 19 and after that I tried studying at the university but that wasn't for me, so I started something on my own. I then learnt everything I know now through trainings and courses on the Internet and from first hand experience.
Do you think I will get a visa?"
ANSWER
So, this lady's question relates to an application for a business investment visa for Hong Kong in a set of circumstances where she's running an internet, pure internet-based business whereby her own admission, it could be based anywhere.
She obviously has compelling reasons of her own for wanting to relocate herself to Hong Kong but a quick analysis of the situation she's got in play begs a question as to whether the business will go on to be a substantial contribution to the economy of Hong Kong, which is the approvability test for an investment visa.
So, the investment visa provability test in a nutshell calls ostensibly for the creation of local jobs, the establishment of suitable business premises, out of which the local workforce will be based and will operate and that also that you can show that you've got sort of resources generally, which include cash, include existing trading history. It can also take in good relationships, good business relationships and any special technology any special process that you may have and you've deployed into your business and you can introduce into Hong Kong and beyond to Hong Kong's benefit so that the substantiality element of the approvability test can be satisfied through creation of new and beneficial facts on the ground.
So, the situation that we've got before us effectively is very marginal. Even though she's got a growing turnover over the last couple of years and she's definitely profitable and she's got about 400,000 Hong Kong dollars in the bank, that's all good but presently the jobs that she's created are based outside of Hong Kong in India so that isn't something that the immigration department will be too excited about, although it does actually hold out the possibility that those jobs can be relocated into Hong Kong.
The question ultimately is as asked us to whether or not the amount of money that she's paying for the skills out of India could be achieved for the same price or attained for the same price in Hong Kong, that's an open question, but it does actually provide the possibility for the creation of local jobs in due course.
So, when you take all of her personal situation together the best advice that I can give is that you effectively wait nine to twelve months before you make your application for a business investment visa. That notwithstanding anyway, incorporate a limited liability company in Hong Kong and begin to book all of your business through that limited liability company because then you'll have a track record inside the sponsorship vehicle for your application or their business that will underpin your application and all of that will be taken as good evidence that things have been happening prior to you seeking to relocate yourself to Hong Kong full-time to be able to fully implement a business plan in the wake of that.
And by waiting that period of time you can increase the size and scope of your business through the application of your new technology and then make an application once you double the size on the strength that being in Hong Kong is going to allow you to be obviously based here full-time, which creates new opportunities for you to do things that you presently can't do because you're not based here full-time and that as a result of you being based here full-time new jobs will be created and that most importantly you create a situation where the application of your new technology can be applied in the Hong Kong context.
So today whilst your business is modest, in the future certainly when it's double the size as you've intimated it could well be through the application of your technology and through the passage of time, get the business to double the size ensure that you can show to the department that and that growth in business has been reflected through the books of a limited liability company, which will subsequently go on to underpin an application for a business investment visa. Have a really good story as to why you want to be in Hong Kong, how Hong Kong is going to benefit in terms of the creation of local jobs, the transfer of knowledge in relation to the particular technology that you developed and then show that the application of that technology into Hong Kong businesses in the context of Hong Kong is going to introduce efficiencies that only mean, you know, increased revenue and therefore growth for you but also introduce improved efficiencies and the better commercial outcomes for Hong Kong companies and with that kind of story and with all those ducks lined up in that particular row, I think in the next 9 to 12 months you'll be able to go on and successfully complete an application for business investment visa.
But for now with what you've got, I, my best advice is that you wait.
More Stuff You May Find Interesting or Useful
| | |
| --- | --- |
| | |
| PODCAST ANSWER | |
Podcast: Play in new window