How Can You Go About Completing The Hong Kong PR Application Process If Your Continuous Ordinary Residence Falls Just Short Of The Full 7 Years?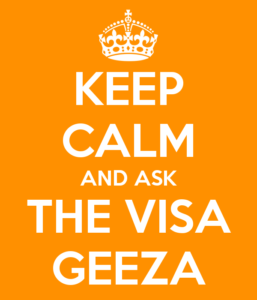 The Hong Kong PR Application Process Needs A Full 7 Years Of Residence Visas Without Exception …
QUESTION
Hong Kong PR application process? I'm getting in touch because I'm keen on pursuing  Permanent Residency in Hong Kong. I'm uncertain about my eligibility and the appropriate timeframe for the application based on my circumstances. Here's a brief on my current situation:
I've been a resident of Hong Kong since March 8, 2017, and am nearing the completion of my 7th year.
My work visa is set to end on March 6, 2024.
I parted ways with my previous employer in November 2022.
Despite my efforts, I haven't landed a job in Hong Kong since the time I left my last job.
I earned a Master's Degree from a Hong Kong university in 2020, which ranks among the top 100 globally as per the Top Talent Pass Scheme  – TTPS – (I pursued this part-time while working full-time).
My 2022 annual earnings, due to the severance I received, surpassed the 2.5m HKD mark mandated by the TTPS, which I believe qualifies under "income from taxable employment."
My income halted post-November 2022, resulting in my 2022 and 2023 tax assessments (from April 1st to March 31st of the next year) not reflecting this.
Considering the challenges in securing a job this year, I'm contemplating establishing my own enterprise and am mulling over registering a firm in Hong Kong soon.
I'd like to seek clarity on a few points on the Hong Kong PR application process:
As my visa is due to expire on March 4th next year, would I need to exit Hong Kong and re-enter as a visitor to make up for the slight gap leading up to my 7th residency anniversary?
I came across a similar scenario on your site:
Is Permanent Residency in Hong Kong achievable if my employment ends and my work visa ceases precisely on the day of my 7-year milestone in Hong Kong?
From your response, I gathered:
The necessity of a valid residential visa on the application date in an integral part of the Hong Kong PR application process.
A valid residential visa is necessary when the immigration office finalizes the application.
It's advisable to submit the application a month prior to the 7th residency anniversary, complete with all necessary documentation.
Would pre-emptively contacting the Immigration Department be a wise move, perhaps even suggesting a face-to-face discussion?
Is it advisable for me to explore the Top Talent Pass Scheme?
Would setting up a business in Hong Kong potentially bolster my chances as I undergo the Hong Kong PR application process given it underscores my commitment to Hong Kong as my primary residence and life's focus?
Your guidance on the optimal course of action for the Hong Kong PR application process would be invaluable.
ANSWER
Timing of PR Application?
Back-To-Back Residence Visas: You need to have held a valid residence visa for the full 7 years to be able to qualify for Hong Kong PR.
Valid Residence Visa: A valid residence visa is required on the day you apply for PR and on the day the Immigration Department finalizes the application.
Application 28 Days Before 7th Year Anniversary: It is suggested to make the PR application 30 days before your 7th year anniversary in Hong Kong, with all supporting documents. However, you MUST be physically present in Hong Kong on the day of and the day after your exact 7-year anniversary if you commence your HK PR application process 28 days ahead of your 7-year anniversary.
Your Specific Questions
Completing the Missing Few Days: If your visa expires on January 4th, 2024, and you want to complete the missing few days till your 7th year anniversary, you will definitely need to arrange an alternate residence visa in order to fill these 2 missing days. A visitor visa is not appropriate.
Similar Case: The case you found on our website regarding losing a job and visa work expiring on the same day as the 7-year anniversary in Hong Kong provides valuable insights. However, it is essential to understand that you will need to plug the 2-day missing gap in your residence visa status in order to complete a full 7 years 'residency' in Hong Kong.
Reaching Out to the Immigration Department: It may be beneficial to reach out to the Immigration Department beforehand to bring your case to their attention or request an in-person meeting. This will allow you to discuss your situation in detail and avail some pointers from them. However, please consider that ImmD's job is to inform and decide, not to advise. They will not be accountable for anything they may say to you in such an informal setting.
Top Talent Pass Scheme: Applying for the Top Talent Pass Scheme may be an option to consider. This scheme provides a fast-track immigration process for high-earning individuals or those with exceptional talent or skill sets. However, it is crucial to review the specific eligibility criteria and consult with the Immigration Department or a professional immigration advisor for personalized advice. You will need evidence of the earnings in the 12 months immediately prior to submitting the application and you might not actually qualify due to the fact of your unemployment for the last 12 months or so.
Registering a Company in Hong Kong: Registering a company in Hong Kong can demonstrate your commitment to the city and may support the idea that Hong Kong will be the centre of your life and place of residence in the foreseeable future. However, it is important to note that registering a company alone does not guarantee a successful PR application. This should be pursued in the context of changing your visa category to business investment as an entrepreneur in order to plug the 2 days missing in your full 7 years of continuous ordinary residence.
Concluding Advice
The TTPS might work for you if your income paperwork supports the contention of you having earned HKD2.5m in the last 12 months.
If not, I would advise you to apply to change your visa category to a business investment visa (entrepreneur).
In either case, the challenge is to plug the 2 days gap. It's a case of you being so near but yet so far …
More Stuff You May Find Useful or Interesting
VisaGeeza
.

Ai – Making Hong Kong Immigration A Lot Easier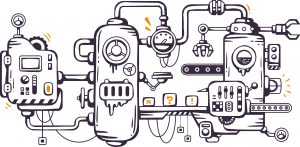 VisaGeeza.Ai – 13 Years In The Making
All Our Know-How : All Our Experience : Fully Interactive
100% FREE!