Tonight, I gave a talk at o Connect in Sheung Wan which discussed the so-called 'Hong Kong Startup Visa' introduced on May 4, 2015.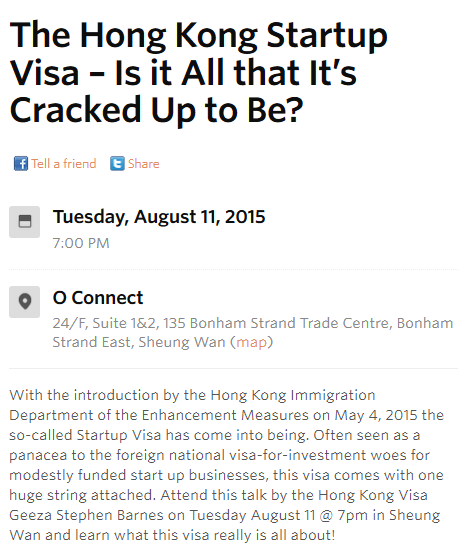 The talk was recorded and will be released with extensive coverage on the various government accredited programmes which are recognized by ImmD and which, if accepted, will avail a foreign national entrepreneur a business investment visa to remain in Hong Kong to carry out the plan.
The slides from the talk can be found here.
Our 13 page crib sheet containing the details of these accredited programmes can be found here.
More Stuff You May Find Interesting or Useful