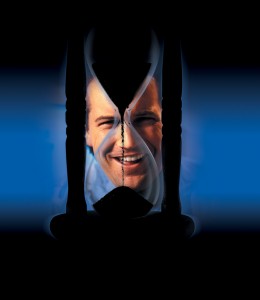 If your investment visa has been approved but the Hong Kong Immigration Department believe your application was marginal, you can expect your visa to be subject to Business Review the first time that it comes up for extension.
This works as follows:
During your original application the HKID may not have been completely persuaded of the merits of your case but did feel that it was worthy or at least 'a try'.
Consequently they grant your investment visa subject to  complete review of your business activity at the 12 month marker when your limit of stay is coming up for renewal.
About one week after you have filed your application for an extension, the HKID will write to you asking for a variety of documentation indicating  just how your business has performed over the course of the previous 12 months.
At the very least you can expect to be asked to supply a set of up to date financial accounts, details of staff employed (including copies of the MPF contributions made), office tenancy arrangements and proofs of business.
If your business has gone reasonably well (mostly according to plan, say) then the Business Review process is nothing to fear and you can expect that this will be the only time the HKID will ever submit your business to review at the time you apply for your investment visa extension .
However, if you are manifestly struggling on, it could take 1-2 months for the extension process to play itself out and you may find yourself with an extension that is once again subject to Business Review at the end of the next 12 months.
That's the bad news.
The good news, is that, in almost 20 years of undertaking Hong Kong visa and immigration work, I have never seen the HKID pull the rug from under a business investment visa holder at Business Review if he or she is genuinely working on the business and attempting to make good on the plan,.
So there's nothing to worry about so long as you ARE trying your darndest in your business.
It just makes for some sleepless nights.
More Stuff to Help You Along