How Do I Go About Setting Up a Side Business to Complement My Full Time Hong Kong Employment Visa?
Posted by The Visa Geeza / in Employment Visas, Your Question Answered / 18 responses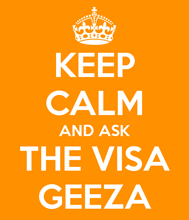 Foreign national employment visa holders in Hong Kong are quite often interested in setting up a side business…
QUESTION
I am currently employed full-time by a company in Hong Kong. They successfully sponsored my Hong Kong employment visa and I just started my job 2 months ago. All is going very well.
But I would like to register my own business, because I see a chance to act as middle-man for service exchange between China and Europe, and would like that to be done in an official, legal manner.
A recent podcast answer of yours said it would be possible for me to request permission to join in a "side business".
Does a "side business" involve getting others to register the company, and joining as partner?
Or does it simply mean I can register myself but there are restrictions on what I can earn or do?
Can you please advise on how I can actually go about setting up a side business and then getting the permission of Immigration here to be able to do this?
Best regards, and thank you for sharing your expertise in this manner.
More Stuff You May Find Interesting or Useful
| | |
| --- | --- |
| | |
| PODCAST ANSWER | |
Podcast: Play in new window