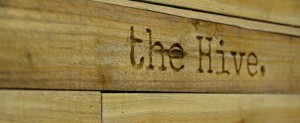 I have been invited by the good guys at The Hive to talk about the challenges faced by foreign national entrepreneurs in securing the necessary immigration permissions to join in or establish businesses here in Hong Kong.
This is a free session (i.e. no $$ required) and a great opportunity to network with like-minded souls setting out on their own in doing business in the HKSAR.
I will be spending quite a lot of time discussing one man investment visas and also setting the scene as to how the Hong Kong Immigration Department view such applications and what you can do to improve the chances of successfully arguing for one.
I'll also be on hand to answer any questions you have about your own visa situations, and will stick around after the session for as long as it takes to talk to you all.
Seats are quite limited (40) so if you don't fancy standing up for 2 hours at the end of  a long working day, arrive bright and early!
While you're there you can also check out The Hive's excellent facilities.
If you are thinking of starting  your own business in Hong Kong (or in fact have already done so), don't have huge amounts of capital, hate the idea of flying solo every day and have not yet decided where to locate your base of operations, The Hive is a first class choice – so don't miss this opportunity.
In the meantime, please check out our 10 Must Have Hong Kong Investment Visa Resources, attend the talk, then pick my brains for all they're worth!
See you on the 28th!
Date: November 28, 2013 (Thursday)
Time: 7 – 9 pm (7 pm start – sharp!)
Location: The Hive, 21st Floor, The Phoenix Building, No.23 Luard Road, Wan Chai, Hong Kong  (Google Map)
RSVP: t: +852 3568 6343,  e: events [at] thehive.com.hk