First Published September 30, 2018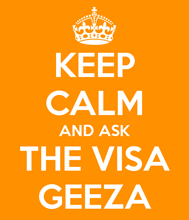 What is the law about visitors working in Hong Kong as freelancers but not engaging in the local economy?
QUESTION
Hi Stephen,
I've lived in Hong Kong for 2 years and now I'm freelancing and getting all of my income from overseas.
I wish to stay in HK, so am I required to get a work / investment visa even if I generate no income here?
Thank you so much for your help.
ANSWER
If you're in Hong Kong as a visitor and you establish or join in a business, irrespective of where the source of the income derives, then you need to have the permission of the Immigration Department.
And that means that you need to make an investment visa application. Because this fact that your income is being sourced overseas, effectively means that you've adopted a posture whereby any income that you are securing whilst you undertake these business activities in Hong Kong is not being disclosed to the Commissioner Inland Revenue.
And therefore, in a sense is a breach of the revenue law. So, you need to have a think about that moulids notwithstanding the immigration implications of the situation.
And secondly, if you are here as a visitor and you've been here for two years, at some stage, the immigration department are going to effectively take you to task for all this time that you're spending in Hong Kong because if you here as a visitor, or even though it gets you physically on the ground and you're able to interact within a Hong Kong society indeed in the economy as though you were a resident, you still remain a visitor. And there are expectations that as a visitor you come, you engage in Hong Kong for a short time and then you leave. And effectively if you've become a long stay visitor, the moment that you spend more than 180 days in Hong Kong or any one-year given period, then as you make your exit and re-entry into Hong Kong you could expect that the immigration officer may arrest you. That is not arrested you physically but may stop you. And then take you to task and begin to ask you questions about what's keeping you in Hong Kong as a visitor throughout all of this time.
Now the problem there is that you never know when that's going to happen to you. My assumption is in the absence of information to the contrary in your question that you're a British national. And as a British national you would get a hundred and eighty days each time you present yourself at the border. So, it's the six-month limit of stay which is extremely generous. If you're not a British national and perhaps your European or North American national, then you'll get a 90-day limit of stay.
Whether you're British or European or North American the issue here is that you know you are going to be crossing the border quite frequently and therefore the possibility of being assessed by an immigration officer should come back in as regards your bona fide days as a visitor, the longer you stay increases and with it the difficulties associated with being a long stay visitor.
Now this can happen at any time and it's quite topical in fact that you've asked a question at this time because just this weekend I got a call from an existing client: would I meet urgently with one of her connections who was an Italian national who had been here effectively three and a half years as a long stay visitor. Freelancing overseas very much in the same way as you are – that is performing this freelance duties in Hong Kong but actually spending a lot of his time in other countries overseeing the work that he was doing whilst he was in Hong Kong and frequently coming across the border to his home in Hong Kong. And then all of a sudden, he was stopped at immigration and he was granted a 14-day short conditional link. And that's it, he has to leave, and he's got all of his all of his life in his apartment and all his friends and everything else in Situ in Hong Kong. And unfortunately, he doesn't have the requisite elements in place for him to go on to secure any other kind of immigration status.
So, there you have a situation where a long stay visitor freelancing for overseas clients having called Hong Kong home, been here for three years or so suddenly his residence was brought to an abrupt end with a 14-day limit of stay. And he's literally packing his bags and preparing to leave as we speak.
So, there are dangers in the strategy that you've adopted. And I would urge you to think long and hard about making an application for investment visa for both immigration reasons and not least because of tax reasons.
Okay, and I hope this helps.
More Stuff You May Find Interesting or Useful
| | |
| --- | --- |
| | |
| PODCAST ANSWER | |
Podcast: Play in new window