The Hong Kong Entrepreneur Visa Grab & Go Guide
What you need to know in a nutshell and all in one place

The Entrepreneur Visa Application Guide
This Hong Kong Entrepreneur Visa Application Guide in a nutshell provides all your need to know about Hong Kong's specific visa initiative for international business founders looking to establish and run a venture in the HKSAR.
Known as the Entrepreneur (Business Investment) Entry Visa, this specialized visa essentially functions as an for-specific-purpose employment authorization, granted to the business owner who also serves as an employee in their Hong Kong-based company.
The primary factor for the issuance of the Hong Kong Entrepreneur Visa is the applicant's requirement to demonstrate that the business will substantially benefit Hong Kong's economy. This visa also permits the inclusion of one's spouse and dependent children under the age of 18 years.
Additionally, the visa holder is qualified to apply for permanent residency after 7 years. Initially issued for a one-year duration, the visa can be extended as long as the business continues to be sustainable, usually in 2 or 3-year increments, business performance depending.
This post aims to nutshell-outline the qualification requirements, application steps, required paperwork, and other pertinent details for those interested in applying for the Hong Kong Entrepreneur Visa.
For more information on other visa options in Hong Kong, consult the Hong Kong Visa Handbook.
Hong Kong Entrepreneur Visa Application Guide Video
Watch the entire series of videos here.
Hong Kong Entrepreneur Visa Application Guide Elements
Investment Parameters
Qualifying Requirements
Necessary Documentation
Business Strategy
Submission Protocol and Timeline
Refusal
Accompanying Family Visas
Expert Help
Visa Extensions
Permanent Residency
Investment Parameters
Although there's no explicit financial commitment required to apply for this specialized visa, ImmD scrutinize your business blueprint during the application process. It's crucial to allocate adequate resources to cover both the launch and at least the first 2 quarters of business operations.
Qualifying Requirements
Applicants must be free from criminal history and not pose any security risks.
Sufficient professional skills, prior entrepreneurial accomplishments and practical experience are generally expected.
Applicants must establish that their business will have a meaningful economic impact on Hong Kong, such as employment generation, local sourcing, and market penetration.
Formal company registration within Hong Kong is generally required before filing for this visa – certain offshore structures are also permissible (but get expert help in this instance).
To apply for the Hong Kong Entrepreneur Visa, applicants need a local sponsor, either a business or individual, responsible for repatriation if needed.
The following paperwork is essential:
Applicant Documents
Apply online, or via …
Completed application Form ID999A
Photocopy of the identification section of your passport, plus any recent entry/extension visa label slips if already in Hong Kong
Copy of any Hong Kong ID, if applicable
Academic and professional credentials
Prior entrepreneurship credentials
An employment contract entered into with your own Hong Kong entity
Two-year business strategy plan, elaborating on planned operations, capital investment, local employment creation, and any physical office establishment plans
Company structure registration details from the Hong Kong Companies Registrar
Business Registration Certification from the Hong Kong Inland Revenue Department
The business registration certificate is a document issued by the Hong Kong Business Registration Office. The certificate includes the details of the company. You can apply for a business registration certificate during company incorporation. A service provider, such as a company secretary, lawyer, or advisory firm, can apply for the certificate on your behalf. The required documents for business registration include:
The company's name
The company's registered address
A description of the company's activities
The company's directors' details
Sponsor Documents
For business sponsors:
Completed Sponsorship Form ID999B
Business registration certification from the Hong Kong Inland Revenue Department
For individual sponsors:
Completed Sponsorship Form ID999B
Hong Kong ID photocopy
All submitted documentation must be either in English or Chinese or professionally translated into one of these languages. The Immigration Department will undoubtedly request additional paperwork as needed.
Business Strategy
A well-thought-out two-year plan for your business is imperative for the approval of your Entrepreneur Visa application. ImmD requires convincing evidence that your venture is a 'welcome investment' that will positively impact Hong Kong's economic landscape.
Specific factors scrutinized during the application assessment include:
Strategic Plan: A detailed blueprint outlining your business concept, product offerings, market potential, operational framework, and the managerial team is crucial.
Financial Commitment: Proof of adequate financial reserves to support the venture is needed; though no minimum investment is mandated HKD1 million is needed for a non-resident applicant and HKD500,000 for any present resident seeking to acquire this immigration status from another type of visa. Documents such as bank account statements that speak to your liquid cash net worth to fund the business will be required.
Corporate Structure: Your choice of business entity can affect the outcome. Generally, limited liability companies registered in Hong Kong garner more credibility than sole proprietorships or partnerships at will.
Business Accommodation: ImmD will evaluate if you have a properly set up office or otherwise plans for suitable business premises out of which to operate your enterprise. Your kitchen table or spare bedroom generally do not cut the mustard in this regard. What's 'suitable'? For example, an export-import business would need adequate storage space. Including a lease agreement and photos of the premises once established will be called for.
To bolster your application, ensure meticulous attention to the above. Whilst ImmD no more wants to read a 60-page business plan than you might want to write one, a superficial plan for your business that barely meets requirements stands a higher risk of rejection compared to a robust proposal reflecting genuine commitment.
Submission Protocol and Timeline
Your completed application, with all requisite documents, must be submitted to the Hong Kong Immigration Department (Receipt & Dispatch Unit if you're in Hong Kong as a visitor or via the Residents Section if you're an existing resident applicant). Online submissions are preferred by ImmD but the upload process is a bit clunky. The electronic submission method merely provides the platform for the exchange of documents and evidence of the fact of application commencement through the issue of a receipt and reference number. Expect the substantive consideration process to be 'trying'. Applications usually take between 3 to 5 months to process. If successful, a Visa/Entry Permit QR code approval letter is issued, which must be paid for and downloaded from the ImmD website.
Refusal
While rejection is unlikely if you meet all criteria, an appeal option exists in case of denial. You can apply for a Reconsideration.
Accompanying Family Visas
Under the Entrepreneur Visa programme, you can bring your spouse and children under 18 years of age to Hong Kong with you. Each family member would need a separate Dependant Visa which is provided for in the ID999A application form, the validity of which is tied to the primary applicant's visa. Dependants can engage in employment or education without restriction.
For more on this, consult our Expert Guide.
Expert Help
Employing a specialized firm for your visa application is usually beneficial for several reasons:
Experience: Specialized firms generally possess a wealth of experience, enabling them to guide you efficiently.
Expertise: Such firms can help tailor your business plan to meet Immigration Department expectations.
Local Sponsorship: The firm can act as your local sponsor, fulfilling this mandatory application requirement.
Administrative Ease: Expert firms manage the application submission and necessary follow-ups, saving you valuable time.
Visa Extensions
If your Entrepreneur Visa is approved, you can continue residing in Hong Kong under employment conditions to run and work in your own business (only). Extensions can be applied for at least four weeks before your current visa expires and will only be approved if you continue to meet eligibility requirements. The extension usually follows a 2-3-3 years pattern.
Permanent Residency
After living in Hong Kong for an uninterrupted seven years, you become eligible to apply for Permanent Residency, often known as the "Right of Abode" in Hong Kong.
All Your Hong Kong Entrepreneur Visa Questions Answered Personally – Gratis
And, as always, if ever you get stuck and need to ask me a question, please do so here. I guarantee you a personalised PodCast Answer within 48 hours – completely free of charge!
Hong Kong Entrepreneur Visa Information From VisaGeeza.Ai
Query the only dedicated Hong Kong visa and immigration artificial intelligence large language model available in Hong Kong 100% for free. It contains 8 months of dedicated training and programming and is predicated on 30 years of professional practice of Hong Kong immigration.
10 Must-Have Hong Kong Entrepreneur Visa Resources
ps – there are 12 resources actually (including the presentation above and the BONUS RESOURCE below), but hey, who's counting!
VisaGeeza
.

Ai – Making Hong Kong Immigration A Lot Easier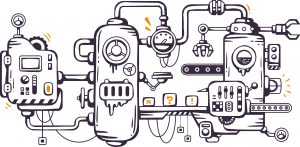 VisaGeeza.Ai – 13 Years In The Making
All Our Know-How : All Our Experience : Fully Interactive
100% FREE!