A comprehensive guide to successfully apply for an Entrepreneur Visa in Hong Kong, covering all aspects from business plans to financial projections.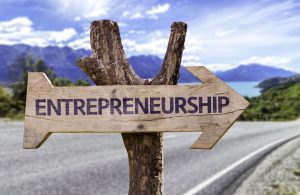 Ownership Structure
The ownership structure of your business plays a crucial role in your visa application. The Hong Kong Immigration Department generally expects applicants to own more than 50% of the business. This ownership percentage may lead to a more rigorous approvability test for your Entrepreneur Visa.
Business Plan
A well-crafted business plan is a cornerstone of your visa application. It should include a two-year forecast of the profit-and-loss account statement, cash flow statement, and balance sheet. This detailed financial projection demonstrates your business's potential for generating substantial revenue or other economic benefits for Hong Kong.
Contribution to Hong Kong's Economy
Your business should aim to make a significant contribution to the Hong Kong economy. This could be through job creation, innovation, or enhancing the local market's competitiveness. Be prepared to provide concrete examples and evidence of how your business will achieve this.
Business Premises
Having suitable business premises is another critical factor. Running the business from a home setting may not be acceptable. Therefore, ensure you have a professional workspace that aligns with your business's nature and scale.
Capital and Other Resources
Proof of capital and other resources suitable for your business context is required. The capital should have been beneficially owned by you for at least 2 years immediately prior to funding the business.
Administration Arrangements
Adequate administration arrangements are essential. One-man businesses typically fail to pass the 'substantiality' test. Therefore, ensure you have a robust administrative structure in place.
Local Jobs
Your business plan should include the creation of local jobs. This not only contributes to the economy but also demonstrates your commitment to the local community.
Experience
Relevant investment, entrepreneurial or working experience in the business concerned is another key factor. This showcases your skills, experience, and qualifications that are relevant to your proposed business in Hong Kong.
Government-Backed Programme
If your startup is supported by a government-backed programme with a rigorous vetting and selection process, it can significantly enhance your visa application's credibility.
Potential Red Flags
Be aware of any potential red flags that could hinder your visa application. For example, trying to mask the shareholding in an effort to get around the general rule of thumb regarding ownership structure could be detrimental.
Professional Assistance
Seeking professional assistance for the visa application process can be beneficial. This could include help with preparing a strong business plan and compiling the necessary documentation to support your application.
Sponsor
Having a sponsor who is a bonafide Hong Kong resident, preferably a permanent Hong Kong identity card holder, can strengthen your application.
Business Structure
Setting up a limited liability company can demonstrate your commitment to the business and increase your chances of a successful visa application.
Sufficient Funding
Evidence of sufficient funding to support your business and yourself during the initial stages of operation is crucial. This shows your financial stability and readiness to embark on your entrepreneurial journey in Hong Kong.
Start-up Visa
Being supported by a recognized Hong Kong government-backed program, such as the Cyberport Incubation Programme, Design Incubation Programme, Hong Kong Science and Technology Parks Corporation's Incu-App, Incu-Bio, and Incu-Tech programs, Small Entrepreneur Research Assistance Programme (SERAP) by the Innovation and Technology Commission, or Film Production Grant Scheme by Create Hong Kong can significantly boost your application.
Required Documents
Ensure you have all the required documents ready for submission. These include application forms ID999A and ID999B, a recent photograph, a copy of your passport's details page and your current visa if you are in Hong Kong, birth and marriage certificate, an up-to-date CV, photocopies of graduation certificates and proof of academic qualifications, copies of prior employment references and testimonials, a letter of engagement or employment contract with your own business entity, a copy of your Business Registration Certificate, copies of the latest audited financial report and/or management accounts (if available), the latest profits tax return, and the most recent Annual Return filed with the Registrar of Companies (FORM NAR1).
Dependent's Application
If you have dependents, you need to provide proof of a genuine relationship, no detrimental records, and the ability to provide financial support and suitable accommodation.
Catch-22 Situation
Be aware of the need to submit your application as soon as your intentions to join or start the business have crystallized, especially if you are currently a visitor in Hong Kong.
Patience and Persistence
Lastly, be prepared for the lengthy and challenging process of the entrepreneur visa application, which takes four to six months to finalize. Patience and persistence are key to navigating this journey successfully.
More Stuff You May Find Useful Or Interesting
All Our Know-How : All Our Experience : Fully Interactive
100% FREE!