Professional Help With Your Hong Kong Visa Application?
What I love about Hong Kong is our free market, bags of competition and loads of choices. Of course, this also applies to my profession too. I just love this picture and can't resist sharing it here. Says it all really!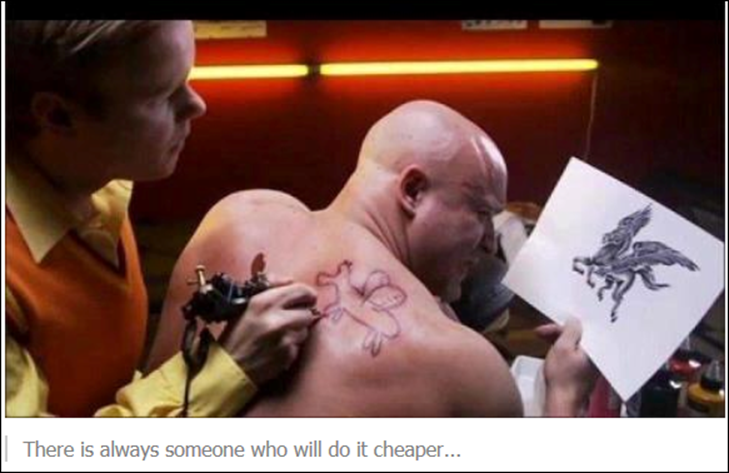 Navigating the complexities of immigration and visa applications can be a daunting task.
This is where professional help with your Hong Kong visa application becomes invaluable.
A professional immigration advisor can provide the necessary guidance and expertise to ensure a smooth and successful application process.
Hong Kong, known for its vibrant economy and strategic location, attracts thousands of individuals and businesses each year. However, the immigration process can be intricate, involving various documents, eligibility criteria, and application procedures.
This is where the role of a professional immigration advisor becomes crucial.
Professional immigration advisors are well-versed in the nuances of Hong Kong's immigration policies. They understand the ins and outs of the application process, from the initial submission to the final approval. They can help applicants navigate the complexities of the immigration department's requirements, ensuring that all necessary documents are correctly completed and submitted.
Moreover, professional advisors can provide invaluable assistance in dealing with unexpected issues that may arise during the application process. They have the experience and knowledge to handle any potential hurdles, from clarifying misunderstandings to addressing concerns raised by the immigration department.
The importance of professional help with your Hong Kong visa application extends beyond the application process itself.
Advisors can also provide guidance on the local business environment, employment opportunities, and residence arrangements, all of which are crucial for a successful stay in Hong Kong.
In addition, professional advisors can help applicants understand the financial implications of their move. They can provide advice on relevant financial considerations, such as the cost of living in Hong Kong, tax implications, and potential employment benefits.
The role of a professional advisor is not just about ensuring a successful visa application.
It's about providing comprehensive support that helps applicants transition smoothly into their new life in Hong Kong. From understanding the local culture to navigating the job market, professional advisors provide invaluable assistance every step of the way.
Last words …
Professional help with your Hong Kong visa application is not just a luxury—it's a necessity for anyone looking to navigate the complexities of Hong Kong's immigration process. With their expertise and guidance, applicants can focus on preparing for their new life in Hong Kong, confident that their visa application is in good hands.
More Stuff You May Find Useful or Interesting
All Our Know-How : All Our Experience : Fully Interactive
100% FREE!