All You Need to Know | Business Immigration In Hong Kong | Updated Q3 2023 | Part 2/24
Practical Hong Kong Visa Insights: Your Guide to Navigating Recent Policy Adjustments
Part 1/24 | Explore Business Immigration In Hong Kong With Our In-Depth Guide | Here
Introduction
This practical Hong Kong visa insights update avails actionable resources to enhance your understanding and application of our recent policy adjustments. This post, as the additional 23 in the series is not just informative but also a practical guide to help you navigate these changes effectively.
The material is based on the October 31, 2023 presentation I gave to solicitors in Hong Kong under the Law Society accredited CPD programme Business Immigration To Hong Kong | A Practical Guide.
Recent Policy Adjustments
Here is a link to the most recent policy adjustments. These will get incorporated and updated into the body corpus of our websites and large language model VisaGeeza.Ai over the coming few weeks.
Presentation Overview
In this post, I'll be guiding you through a presentation, the details of which you can find here.  This presentation is not just a series of slides but a comprehensive journey through our latest updates and a host of practical Hong Kong visa insights.
Interactive Materials
Each practical Hong Kong visa insight topic we cover today will be accompanied by analysis and associated PDFs with actionable links. These materials are designed to be more than just flat, one-dimensional documents. For instance, if you click on the Travel Pass section it will lead you to additional resources that transform theoretical knowledge into practical applications.
Practical Application:**
These practical Hong Kong visa insights resources are self-explanatory, but to give you an example, clicking on Shenzhen Shuttle, it will reveal a video explaining the process for those looking to extend their visitor visa, such as making a same-day trip to China or Macau. This practical insight is invaluable for understanding the real-world implications of policy changes.
Last Words …
Throughout this presentation on practical Hong Kong visa insights, you'll have access to a wealth of resources. Our goal is to provide you with the next-level information necessary to convert theoretical understanding into practical application. We encourage you to explore these links and discover the extensive value they add to your professional toolkit.
Next Steps
For more detailed insights and updates, feel free to contact us or leave your questions in the comments section below.
We're here to assist.
VisaGeeza
.

Ai – Making Hong Kong Immigration A Lot Easier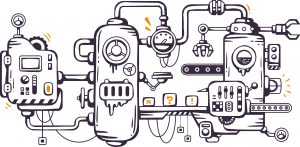 VisaGeeza.Ai – 13 Years In The Making
All Our Know-How : All Our Experience : Fully Interactive
100% FREE!
More Stuff You May Find Useful or Interesting