All You Need to Know | Business Immigration In Hong Kong | Updated Q3 2023 | Part 4/24
Extending A Hong Kong Visitor Visa : How To Do It
Part 3/24 | Explore Business Immigration In Hong Kong With Our In-Depth Guide | Here
Extending A Hong Kong Visitor Visa?
Are you in Hong Kong as a visitor and considering extending your stay? Whether you obtained your visa upon arrival or applied for an entry visa before coming to Hong Kong, it is possible to apply for an extension to your visitor visa. In this post, I will guide you through the process of extending a Hong Kong visitor visa and provide some valuable tips for a successful application.
First Extension: Assessing Eligibility
In most cases, first visa extensions are granted without much difficulty. However, the Immigration Department will carefully assess your bona fide days as a visitor and require you to state the reasons for needing the extension and the completion date of your visit. They will expect you to leave Hong Kong by the specified date. It is crucial to provide a convincing justification for the need to extend your stay to increase the chances of approval.
Securing Further Extensions: The Immigration Department's Scrutiny
If you require a subsequent extension, be aware that the Immigration Department will closely examine the reasons behind your prolonged stay. Building a positive record with the Immigration Department is vital at this stage. It is essential to strategically plan the duration of your stay and demonstrate a genuine need for an extended visit. Keep in mind that the Immigration Department typically doesn't grant extensions beyond the maximum limits of stay allowed upon arrival or the limits set by a pre-arranged visa.
The Shenzhen Shuttle: An Alternative Approach?
Another option for frequent visitors is the "Shenzhen Shuttle." This involves taking short trips to Macau or crossing the border into China and quickly returning to Hong Kong. Referred to as "double backers," these visitors aim to reset their stay in Hong Kong. However, relying on this method for long-term visits can be challenging. Immigration officers scrutinize individuals who have spent more than 180 days within a 12-month period or appear to be continuously staying in Hong Kong. While this approach may work for business or regional travel, it is not recommended for longer stays due to the potential complications and the possibility of short conditional landing.
Last Words …
While extending a Hong Kong visitor visa is feasible, it is crucial to follow the Immigration Department's guidelines and provide clear justifications for the extension. Remember that the Department assesses each case individually, and the decision ultimately lies with them.
If you require further assistance or have specific questions, it is advisable to consult with a professional immigration advisor to ensure a smooth and successful visa extension process.
VisaGeeza
.

Ai – Making Hong Kong Immigration A Lot Easier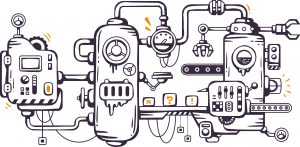 VisaGeeza.Ai – 13 Years In The Making
All Our Know-How : All Our Experience : Fully Interactive
100% FREE!
More Stuff You May Find Useful or Interesting