All About the HKID Smartcard | A Comprehensive Guide | What's Involved
Although getting an appointment to change your ID card is still a long-winded palaver …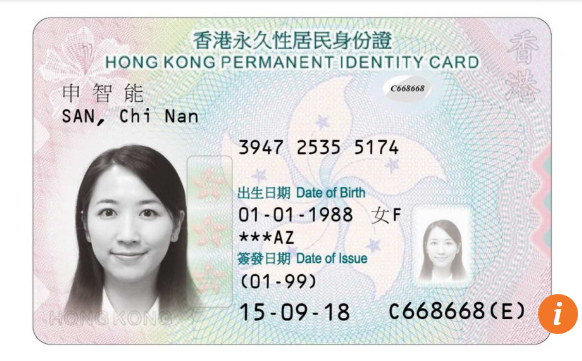 All You Need To Know
In this comprehensive guide, we will explore everything you need to know about the upgraded HKID Smartcard, from its features and benefits to the application process. By the end, you'll have a clear understanding of this advanced identification document. Please note, however, that it's still about a 3-month waiting period to get an appointment …
Understanding the HKID Smartcard:

The new HKID Smartcard is an enhanced version of the traditional identity card, equipped with advanced features and technology. It addresses obsolescence issues, improves durability, and upgrades the chip technology of the previous card, ensuring a more secure and convenient identification experience.

Benefits and Functions of the HKID Smartcard:

In addition to serving as a valid identification document, the Smart HKID Card offers numerous benefits and functions. It provides access to various public services, including public library services, leisure facility bookings, the online health record-sharing system, and subsidized e-health services. Moreover, the Smartcard streamlines immigration processes, both within Hong Kong and during international travel.

Application and Replacement Process:

The application and replacement process for the Smart HKID Card followed a structured approach. The card replacement exercise commenced in the fourth quarter of 2018 and closed four years later. Individuals were called up for card replacement based on their year of birth, with priority given to specific groups like immigration staff, police officers, and government officials initially. Appointment booking, online application submission, and self-service registration and collection kiosks at designated centres ensured a smooth and efficient process for applicants UNTIL they shut it down earlier this year (just about the time 1 million COVID refugees who had missed their appointments by year of birth came back and started seeking to cover for their missed slots for processing).

Assisting the Elderly and Disabled:

The Hong Kong Immigration Department recognizes the need for special assistance and support for the elderly and disabled individuals during the card replacement process. Immigration staff will residential care homes, providing on-site assistance to this group. Additionally, NGOs can organize group visits to designated centres to facilitate the process for those with limited mobility.

Tips for Photo Submission:

When it's time to have your photo taken for the HKID Smartcard, keep in mind that you can take multiple shots and select the best one for your document. Wearing eyeglasses is permitted, although it is recommended to wear non-reflective lenses. Rest well beforehand to appear fresh and lively in the photo.

The Technology Behind the Smartcard:

The HKID Smartcard uses cutting-edge laser engraving technology to add the photo to a polycarbonate card. The decision to use black-and-white imaging instead of colour ensures better quality, security, and durability. This advanced technology guarantees the Smartcard's longevity, designed to last up to 15 years.
Last Words …
The new HKID Smartcard brings numerous advancements, benefits, and convenience to residents of Hong Kong. It not only serves as a valid identification document but also provides access to a range of public services and simplifies immigration processes. Hopefully, the ID card appointment booking situation will get much better, sooner.
VisaGeeza.Ai – Making Life a Lot Easier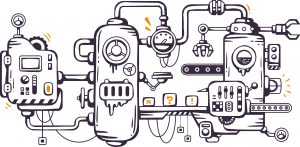 VisaGeeza.Ai – 13 Years In The Making
All Our Know-How: All Our Experience: Fully Interactive
100% FREE!
More Stuff You May Find Useful Or Interesting