Applying for a Hong Kong Entrepreneur Visa?
The Hong Kong Immigration Department requires applicants to provide a 2-year business plan that showcases the prospects of their business. In this post, we'll delve into the essential elements of a strong business plan including a good set of financial projections – and how they can significantly impact your Hong Kong entrepreneur visa application.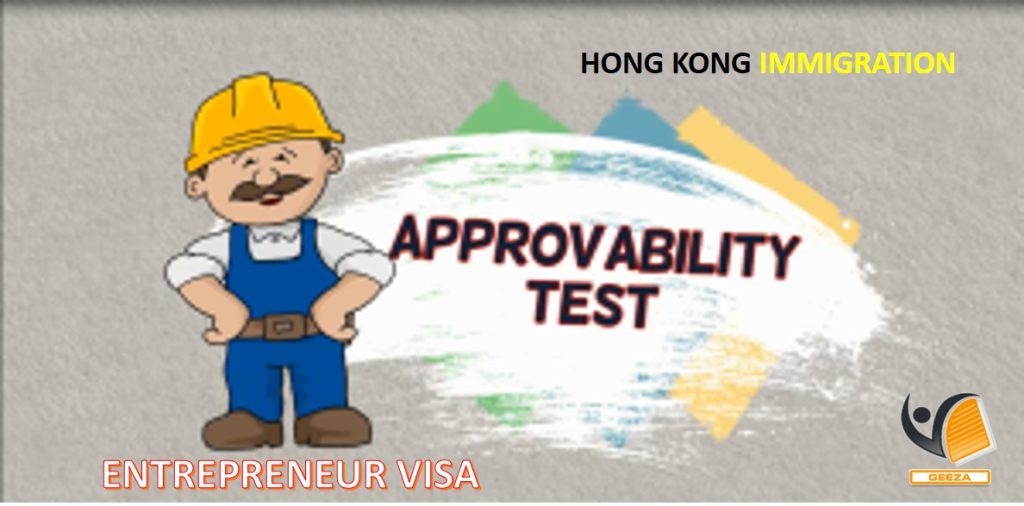 Key Components of a Strong Plan & Financial Projections
A comprehensive business plan should include:
Two-year forecasts for turnover and profitability: This demonstrates your business's potential for growth and success.
Job creation: Outline the number of local jobs you expect to create, the expected salaries, and the timeline for job creation.
Office setup costs: Include the cost of setting up a properly equipped office in Hong Kong.
Investment sum: Detail the amount you have already invested and the amount you plan to invest in the future.
Introduction of new technology and skills: Show how your business will contribute to Hong Kong's economy by introducing new technology or skills.
Your business plan doesn't need to be excessively long, but it should provide all the relevant information that speaks to your ability to contribute substantially to the economy of Hong Kong – and these days more widely to 'the region' (hint: GBA).
Hong Kong Entrepreneur Visa – Focus Your Application Efforts
Craft a solid business plan: A well-thought-out business plan is essential for showing your potential to make a significant contribution to Hong Kong's economy. Your plan should include an in-depth opportunity analysis, marketing and sales tactics, competitive analysis, operational plans, and financial projections for at least 2 years. Make sure your plan is realistic, feasible, and in line with current market conditions and industry trends in Hong Kong.
Prepare detailed financial projections: As part of your business plan, prepare financial projections that showcase your business's potential to generate substantial revenue or other economic benefits for Hong Kong over 2 years. This may include profit and loss statements, cash flow forecasts, and balance sheets. Be ready to explain the assumptions and calculations behind these projections, as the Immigration Department may scrutinize them closely.
Showcase your relevant skills, experience, and qualifications: Highlight your skills, experience, and qualifications pertinent to your proposed business in Hong Kong. This may include your educational background, professional experience, industry certifications, and any previous entrepreneurial endeavours. Demonstrating your expertise and ability to manage and grow a successful business can significantly strengthen your application.
Provide evidence of sufficient funding: The Immigration Department will want to see proof that you have enough financial resources to support your business and yourself during the initial stages of operation. This will include bank statements, investment portfolios, and other financial documents. Ensure that the funds are readily available and can be transferred to Hong Kong as needed.Prepare a minumum of HKD1 million of you're a non-resident applicant; HKD500,000 if you're seeking to change over from an employment visa.
Of course, if your plan actually calls for more investment quantum than this, you will need to show you have that on hand or otherwise a well-prepared plan to secure it (in addition to your own  1 or 1/2 a million HKD being invested).
This will maximize your chances of obtaining a business investment visa as an entrepreneur in Hong Kong.
Hong Kong Entrepreneur Visa – An Accredited Start-Up?
Moreover, the Hong Kong Immigration Department has a special visa arrangement called the Start-up Visa to attract entrepreneurs, especially those with innovative ideas and businesses supported by a government-accredited program.
Under the Start-up Visa, if your start-up is supported by a recognized Hong Kong government-backed program, your chances of obtaining a visa under the General Employment Policy (GEP) may be significantly improved.
Some of these government-backed programs include:
If your start-up is supported by one of these programs or another government-accredited organization, the Immigration Department will consider your application more favorably. Such endorsement increases your chances of obtaining the visa, as it demonstrates the potential of your business to make a substantial contribution to the Hong Kong economy.
While the Start-up Visa can provide a significant advantage, it is essential to note that you will still need to meet the other requirements of the General Employment Policy. This includes having a good educational background or relevant professional experience, a clear employment contract for yourself with terms matching the local market standards, and evidence of your ability to support yourself and your business without relying on public assistance.
Additional Resources for Hong Kong Entrepreneur Visa Applications
To learn more about the importance of financial projections and crafting a strong business plan for either of these visas, check out the following resources:
More Stuff You May Find Useful or Interesting
All Our Know-How : All Our Experience : Fully Interactive
100% FREE!