One of the key components of eligibility for IANG Visa PR (Permanent Residency in Hong Kong whilst holding an IANG visa) is to demonstrate that you've ordinarily resided here for seven years for a settled purpose. Your settled purpose is a function of the visa type that you hold. So if you hold an IANG visa under the Immigration Arrangements for Non-local Graduates your settled purpose principally is work in Hong Kong.  These working permissions received 'favourable consideration' by vurtue of the fact that you previously graduated from a full time degree-level course of study from a registered tertiary education institute in Hong Kong.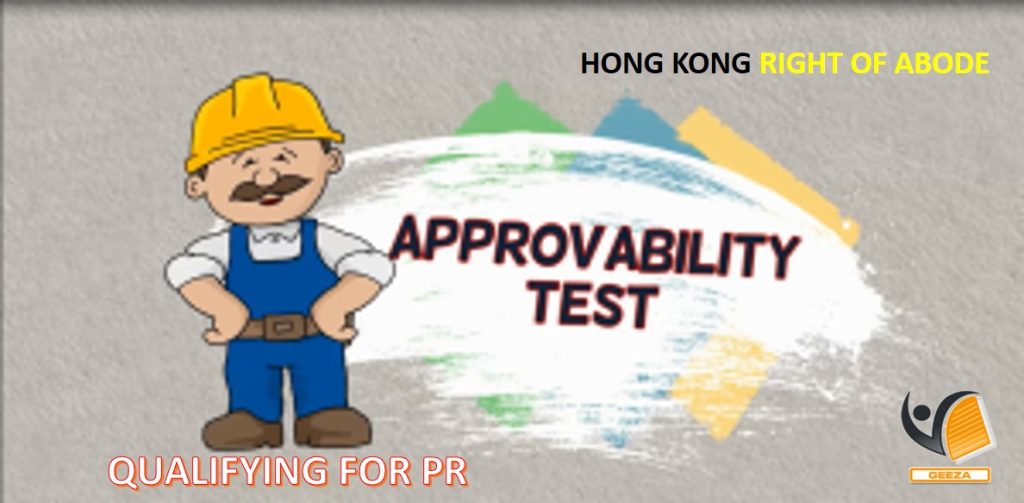 IANG Visa PR In Hong Kong
When you hold an IANG visa the expectation is that you have been in Hong Kong for a full seven years for the settled purpose of work. That is, the only reason that you get the IANG visa is to enable you to be able to contribute to Hong Kong by working here.
Working Overseas Under An IANG Visa
If you leave Hong Kong and take up a formal employment outside of Hong Kong for an overseas employer, you're abandoning your settled purpose of work in Hong Kong. It's not sufficient just to have a valid IANG visa, you are expected to ordinarily resident by working here under if it's your intention to qualify for PR after 7 years.
The situation is different if your Hong Kong employer temporarily seconds you overseas and maintains your employment contract all throughout. In such a case, your ordinary residence in Hong Kong will be retained for the purposes of qualifying for PR after 7 years. You will need your employer to confirm this in writing as part of your IANG Visa PR application documentation bundle.
IANG Visa PR – The Approvability Test
Test For IANG Visa PR Approval:
You need to have been continuously and ordinarily resident in Hong Kong for a period of not less than seven years where absences from Hong Kong in that time – be they of long or short duration – are of a merely temporary nature as evidenced by what you leave behind in Hong Kong to return back to at the end of each temporary stay abroad. You need to have held back-to-back residence visas throughout the seven years claimed as ordinary residence in Hong Kong; must be no security objection to being granted the Right of Abode; must be no outstanding taxation liabilities in your hands in Hong Kong at the time that you're applying for Right of Abode. And, as stated, you need to have been in Hong Kong for a settled purpose.
Anchor Documents For An IANG Visa PR Application:
(1) Personal tax filings in Hong Kong.
(2) MPF contributions made throughout the 7 years.
(3) Proof of your habitual place of residence in Hong Kong.
(4) Acceptable explanation for very lengthy absences – especially if you have been working overseas.
(5) A supporting cover letter.
Structuring Your Argument For IANG Visa PR Approval: To strengthen your application for the Right of Abode, you need to address the following challenges:
(6) Arguing Away Missing Residence: If you have had absences from Hong Kong for more than six months during your seven-year continuous residence period, you will need to provide proof that your intention was to depart only temporarily. This can be done by providing evidence of your ties to Hong Kong and reasons for your absence, such as work assignments or family obligations.
(7) Third Country Permanent Residence: If you hold permanent residence in a third country, not being the country of your current passport, you need to demonstrate that you have taken concrete steps (via intention and conduct) to make Hong Kong your ONLY place of permanent residence. While the Immigration Department may take a liberal interpretation. it is prudent to downplay the fact of any third-country permanent residence when declaring Hong Kong as your current and only place of permanent residence.
How to Apply: To apply for the Right of Abode, you must submit form ROP145 to the Immigration Department at Immigration HQ via the Right of Abode section, along with the completed declaration on Form ROP146. Alternatively, you can initiate your application online via the dedicated online submission process.
You must be physically present in Hong Kong on the date your application is submitted and you must be holding a residence visa at that time. The 7 years of ordinary residence needs to have fully accrued in order for the Immigration Department to positively finalize your eligibility.
Approval Formalities: Once your eligibility for a permanent identity card has been verified, your IANG Visa condition of stay in Hong Kong will be canceled. You will then be asked to attend the Registration of Persons Office to apply for a Hong Kong Permanent Identity Card.
IANG Visa PR – Resources You Might Find Helpful
For more information on IANG Visa PR in Hong Kong, check out the following resources:
IANG Visa PR – Even More Resources You Might Find Helpful
All Our Know-How : All Our Experience : Fully Interactive
100% FREE

!