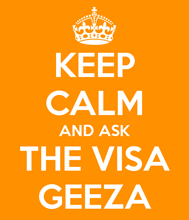 Sometimes, the sun and the moon align beautifully on a set of circumstances to allow an unmarried couple to spend time together in Hong Kong when ordinarily visa circumstances conspire against them. Not on this occasion, however!
QUESTION
"Hi there,
I have just recently returned from Hong Kong to Canada where I am a citizen.
My boyfriend lives in Hong kong and I have travelled there 3 times in the past 2 years to see him only as a quick 2 week holiday each time.
Covid is a problem for us now obviously.
We frequently talk about me moving to hong kong to live together.
Obviously if I was to live in Hong Kong I would have to find work and have an income. I guess the reason for me sending you this message is to find out which is the best visa application for me to look into?  
I had hoped to maybe stay there for up to 1 year."
The Hong Kong Working Holiday Visa Information on the Hong Kong Immigration Department Website
More Stuff You May Find Interesting or Useful
| | |
| --- | --- |
| | |
| PODCAST ANSWER | |
Podcast: Play in new window