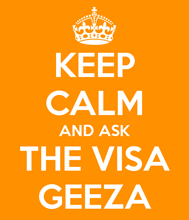 The Quality Migrant Admission Scheme attracts a lot of interest from the Asian subcontinent, ostensibly because of the 'if-you-don't-try-you'll-never-know'  nature of the programme along with the facts that it costs next to nothing in official fees to apply (compared with, say, Australia where you seemingly have to mortgage your first born in fees to the government even to put an application into the system).
QUESTION
"Mr Barnes, I got to know about your company through some discussions on immigration thread.
Let me introduce myself, am Chirag, 52 years, from Mumbai, India.
Have experience of around 15+ years in areas of marketing/advertising/sales/business development.
Would like to know if I would qualify for QMAS visa.
I have already done the free assessment for visa. I scored 90 points. Details are:
Age – 0 points
Qualifications-bachelor/professional qualification – 30 points  (secured First Class Degree from Mumbai University; also have post-graduate diploma in marketing & sales management).
Experience – 50 points  (my experience of 15 years in the above field).
Language proficiency – 10 points (IELTS exam, band 6.
I would like to know, what are my chances in getting a visa.
I wish to use your services."
ANSWER
Hello Chirag,
With only 90 points it would appear unlikely that you will receive approval under the QMAS programme.
Our policy is to advise clients to have a minimum of 125 point to be in the running. It is a very competitive Scheme with over 100 applicants each month.
However, if you don't apply you will never know, but with just 90 points I'm afraid we would be reluctant to accept your case as we would not wish for you to waste your money on our fees when we simply don't have a strong sense that you would be approved.
In this respect I would advise you to follow the free advice contained in the Hong Kong Visa Handbook, starting with the Visa Information material.
May I wish you the best of luck in your application.
More Stuff You May Find Interesting Or Useful