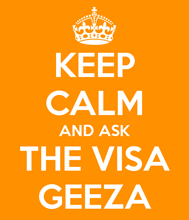 The Quality Migrant Admission Scheme is designed to attract 'top notch' talents to the HKSAR and, by my reckoning, only about 5% of applicants ever receive a Golden Ticket. Of course if you happen to have a Nobel prize or you are an Olympiad with a medal to your name, the odds of an approval are a lot higher. However, if you're applying under the General Points Test, your educational accomplishments, professional background and career achievements to date are of vital importance. As is documenting them…
QUESTION
"Hi,
The QMAS visa documentation requires "Copies of testimonials from every employer claimed as relevant to your application."
– Is it same as experience letters from current and ex-employers?
– If not, is there any particular format of these letters?
– Is it a mandatory document?
Thanks so  much!"
ANSWER
The Quality Migrant Admission Scheme, the quality of the documentation and supporting information that you're going to submit in support of the application is of utmost priority.
Therefore, when you ask whether the copies of testimonials from other employee claims [inaudible 00:22] application is the same as experience letters from current or ex-employers, is it the same? Well, you could say it's the same, but really what the immigration department are looking for, is for tacit and express confirmation of the work experience that you've actually had once you were in those employments and it must go beyond just written confirmation that you say worked from this time to that time and you have such a job title. So it really does go to the heart of the work that you're doing when you're working for those organizations.
There is no specific format, but you should try hard if at all possible to engage with past employers to speak in detail about what you actually did and contributed during your employment with them, as this is the only way immigration department can collaborate your claim on the application.
In terms of the mandatory nature of these testimonials, you could say that everything is mandatory if you expect the immigration department to approve the application. Typically, if they ask for something you should try your ever best to give it to them. If you find it is practically impossible as it can be because of sensitive area by past employments, if it's practically impossible to get current and past employers to speak to the exact experience and quality of your work, or indeed your proven accomplishments while you were working for them, you might want to consider providing an independent third-party validation of the work that you were doing through, for example, the parties you interacted with who are credible and are able to substantiate in a roundabout way. The representation in the sections that you marked on the application but you find yourself unable to get the express confirmation from your prior employers.
So yes, thinking that would be, well actually could help to get such information in the hands of the immigration department without specifically putting your ex-employers to the task and the challenge in terms of authenticating what you achieved in the past while you were working for them but that should be taken as an adjunct to the confirmation of your employment and shouldn't be a replacement for those testimonials.
More Stuff You May Find Useful or Interesting
Why I hate the Quality Migrant Admission Scheme (& so should you!)
Why & How The Hong Kong Immigration Department Are Getting A Lot Tougher Now – Talent List For QMAS
Realistically, what is the minimum number of points you need for a shot at a QMAS approval?
How to extend your Hong Kong QMAS Visa
Get your 100% free QMAS application D-I-Y Kit here
| | |
| --- | --- |
| | |
| PODCAST ANSWER | |
Podcast: Play in new window