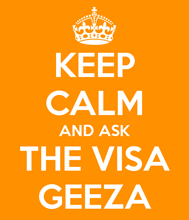 The Quality Migrant Admission Scheme provides the successful applicant with a window of time after approval to make arrangements to move to Hong Kong and, after the first year, an extension is only available on the basis you can show that you have 'settled' here. It is this act of settlement that holds the key as to when  the 7 year clock starts ticking for the purposes of the Right of Abode.
QUESTION
I have been a holder of an entry permit issued under Quality Migrant Admission Scheme since March 2007 and will be renewed again soon. I imagine upon completing my 7 years residence due in March 2014, I shall be entitled to apply for the right of abode and a permanent ID card.
The question is if I was absent from Hong Kong for almost the entire first year during which I still hold a valid QMAS visa, will that period still  be counted towards my 7 years residence?
If No, it means that I have to stay for one more year to make up the difference.
What are the other supporting documents shall I be asked to present at the right of abode application?
FYI, I am a Chinese born on the Mainland and currently hold a Foreign passport where the Hong Kong entry permit is currently placed.
Look forward to hearing from you!
More Stuff to May Find Useful or Interesting
| | |
| --- | --- |
| | |
| PODCAST ANSWER | |
Podcast: Play in new window