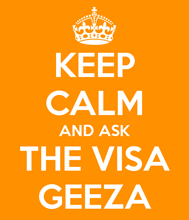 One of the more upsetting parts of being a Hong Kong immigration consultant is learning that one family member alone, due to an unfortunate combination of circumstances, finds herself the odd one out by not having been able to correctly manage her visa status here – and all, essentially, through no fault of her own.
QUESTION
"Hi, My mother married a Hong Kong-Chinese national (step father) and sponsored my stay in Hong Kong to study when I was a child. I stayed and grew up in Hong Kong for more than six years and was holding unconditional stay status. My parents opted to send me to Malaysia to finish my secondary school up to tertiary school. I was not able to come back within one year of leaving Hong Kong. Before I reached 18, my mother reapplied me for sponsorship, the immigration delayed the response for my application and when I ultimately reached my 18th birthday, then they informed me I was too old. I came back to Hong Kong four years after my departure and I was forced to be a Visitor.
I have heard some people with the same case as mine (departing Hong Kong for an extended amount of time for studies) and where able to keep their residence status because they were STUDYING when away. I really want to be reunified with my family even though it was more than ten years when I first left Hong Kong. Among my mother, father and two siblings I am the only one not holding a valid I.D. card because of this.
Any thoughts?"

More Stuff You May Find Interesting or Useful
| | |
| --- | --- |
| | |
| PODCAST ANSWER | |
Podcast: Play in new window