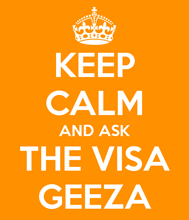 QUESTION
"Can I ask a simple question – do you know of anyone (not Chinese) who has actually lost the right of abode after 36 months absence?
I do know the theory and the provisions in the Ordinance but how about in practice?
I ask because my (Australian) daughter may have lost hers after 38 months absence but how will the loss manifest itself if she arrives say, tomorrow, and tries to enter through the e gate?
I have to tell you that my (New Zealand) husband was informed a while ago that he (not a PR) had lost his unconditional stay status after an absence of 14 months.
He had to enter on his passport. But a few days later he went to Shenzhen using his ID card to leave and then successfully re-entered with his ID card! And now clearly still has unconditional stay!
It seems reality does not always follow the rules."
More Stuff You May Find Interesting or Useful
PODCAST ANSWER
Podcast: Play in new window