First Published June 20, 2013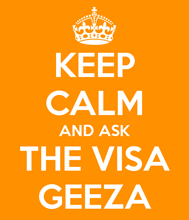 This question raises its head in many different guises but this is the first time that anyone has asked it in such a pointed way in the context of training visas – so I'm pleased to be able to shed some light!
QUESTION
Hi,
Great that you provide this service!
I have a question.
I am currently on a 1 year training visa (expiring 30 June). I do not yet have another job offer lined up. I am currently interviewing for other employers, but things are slow.
It is likely that I will need to leave Hong Kong just before the expiry and then re-enter on a tourist visa.
My question is – if my visa expires on 30th June (with no new job offer or sponsor lined up by this time) but I get a job offer in say in mid-July….will the month or so spent in Hong Kong on a tourist visa count against me in obtaining the '7 years' to acquire PR?
Will the clock be reset to zero if I am on a tourist visa, even for just a month or two?
Many thanks for answering!
More Stuff You May Find Interesting or Useful
| | |
| --- | --- |
| | |
| PODCAST ANSWER | |
Podcast: Play in new window