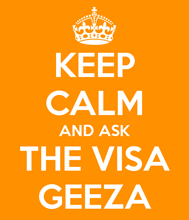 One of the really neat things about running this Blog, is the incredibly varied type of Hong Kong visa and immigration question I receive. Like this one today, which is a definite first for me!
QUESTION
Hello, I am a white British person considering applying for Taiwanese Citizenship.
I also have PR in Hong Kong. If I got a Taiwanese passport does the Hong Kong government consider me to now be 'Chinese' or do they not respect the authority of the Taiwanese government to issue such a status?
Eg, If I leave Hong Kong for 36 months will I keep PR or lose it?
More Stuff to May Find Useful or Interesting
PODCAST ANSWER
Podcast: Play in new window