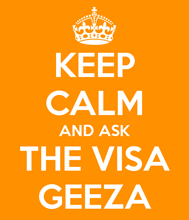 Sometimes the sun and the moon simply doesn't align on your Hong Kong immigration situation and, with the system working against you, find yourself orphaned from the rest of your family and questioning the fairness of it all…
QUESTION
I'm about to kill myself over this visa situation I'm in.
I'm Singaporean, but I grew up in Hong Kong since I was 11 until I was 16, after which I went off to Canada for university. I came back each year to keep my dependent visa going, but on the last year that I needed to extend it, I couldn't make it due to academic commitments.
Thinking it would all be fine, I came back in 2012 to find myself on a visitor visa. Worse yet, the Canadian immigration authorities lost my passport in the mail (I have the letter to prove it) so I lost the dependent visas on those passports.
I explained the whole ordeal in my Verification for Eligibility for Permanent ID card thing, but the 'director' said I must be a resident UP TO the day I applied, and since I applied as a visitor, my application was null.
Anyway, I went on and secured an employment offer with a respectable company in Hong Kong who made an employment visa application on my behalf. But the application was rejected.
We made an appeal to reconsider, but it was rejected once again. Why?!
My entire family are permanent residents of Hong Kong, by the way. I'm the odd one out. Am I all out of options here? I thought securing an employment contract would end all my woes. I fear I'll soon be put on SCL, with no choice but to leave my friends, family and new job behind.
Is there some sort of family-dependant-type of visa I could try for?
Or should I make an employment visa application on my own, and restate the entire situation?
More Stuff You May Find Interesting or Useful
| | |
| --- | --- |
| | |
| PODCAST ANSWER | |
Podcast: Play in new window