The Ultimate Guide to Unconditional Stay in Hong Kong
The Second Cousin To The Right Of Abode
Introduction
Unconditional Stay? Since the enactment of the Basic Law and the implementation of the arrangements for the Right of Abode in the HKSAR, the role of Unconditional Stay status in the realm of Hong Kong immigration practice has very much taken a back seat although, as you can see from this presentation taken from the Hong Kong Visa Handbook above, there is a place for it today.
What is Unconditional Stay in Hong Kong?
Unconditional Stay status in Hong Kong is not the same as permanent residence or the right of abode. It serves as an administrative convenience, offering certain benefits to foreign nationals. This status allows you to live and work in Hong Kong without worrying about visa restrictions.
Eligibility Criteria for Unconditional Stay
To qualify for Unconditional Stay in Hong Kong, you must meet the following criteria:
– Seven years of continuous ordinary residence in Hong Kong
– Hold a qualifying visa throughout this period
**Note**: Foreign domestic helpers and those admitted under the Supplementary Labour Scheme are not eligible for this status.
Benefits of Unconditional Stay
The primary advantage of obtaining Unconditional Stay status is the increased flexibility it offers in terms of permitted activities (unlimited) and the duration of stay in Hong Kong (unlimited). It essentially frees you from the clutches of the Hong Kong Immigration Department.
How to Apply for Unconditional Stay
To apply for this status, you must submit an application form ID91 for each applicant to the Extension Section of Immigration HQ. The application process involves multiple steps, including providing various documents like:
– A copy of your resume
– Full copies of all passports held during the previous seven-year period
– Copies of salary tax returns for the last seven years
– And more…
For a complete checklist, you can refer to this Pre-Submission Checklist for Unconditional Stay.
Important Points to Remember
1. Physical Presence: You must be physically present in Hong Kong at least once in any given 12-month period to retain this status.
2. Continuous Residence: Any absence from Hong Kong exceeding six months must be justified when seeking it.
Additional Resources
For more detailed information, you can refer to these resources: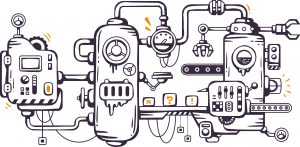 VisaGeeza.Ai – 13 Years In The Making
All Our Know-How: All Our Experience: Fully Interactive
100% FREE!
More Stuff You May Find Useful or Interesting