First Published October 29, 2014 – Still Relevant
Does being married to a Hong Kong permanent resident whilst living in China impact on continuity of ordinary residence for the purposes of a right of abode application subsequently?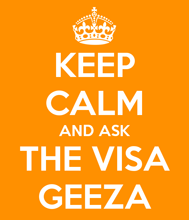 QUESTION
Hi,
Your website is incredibly helpful! However, my situation doesn't seem to have an answer yet, so here goes!
I'm a UK national and have been working in Hong Kong on a work visa since October 2009.
I have recently resigned from my position but my work visa is valid until February of 2015.
I am going to get married to a HK permanent resident (she was born in Hong Kong) before my work visa expires and apply for a dependent visa for Hong Kong.
My question is, will my 7 years continue through this dependent visa and in 2 years time will I be eligible to apply for my PR?
Separately, there is a good chance my future employer will relocate me to Beijing on a China work visa, but my fiancé and I will frequent Hong Kong since her family is here, and ultimately we plan to permanently return to Hong Kong within the next few years.
Will this disrupt my 7 years?
Thank you in advance for your advice!
More Stuff You May Find Useful or Interesting
| | |
| --- | --- |
| | |
| PODCAST ANSWER | |
Podcast: Play in new window