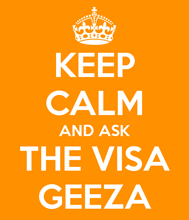 Documenting proof of the genuine nature of your relationship is a condition precedent to the grant of a dependant visa with the burden of proof decreasing the longer you have been married. Consequently, the newer your relationship / marriage the greater the onus is on you to satisfy ImmD that this relationship does not exist just for visa purposes.
QUESTION
Dear Stephen,
I'm a 41 year old Brit who has been living here for 3.5 years. I am on an employment visa.
My Girlfriend is Indonesian, has been here for 1.5 years and is currently on a 2-year domestic helper contract (and visa) that will end in January 2020
We have been together for 6 months and plan to get married in the next 6-12 months.
The domestic helper visa/girlfriend scheme is obviously out of the question since it's against the law and I've read somewhere else on your site not to get married for visa reasons.
But, knowing immigration's obvious bias against Filipinos and Indonesians, what will I need to do in order to prove to immigration that we want to marry in order to be together here and start a family and also provide her a better situation? (I'm obviously looking to have her as a dependant).
Just to share our mindset on this: I consider myself a proud immigrant here and not an expat and my girlfriend and I consider that our right to live here is way too important to risk it by "gaming the system".
My early and cautious assumptions on this, given immigration's bias, is that they might ask for proofs of relationship so I've already started backing up our whatsapp conversations to cover that side of things.
What is the best way to prove to Immigration that we are marrying for the right reasons?
How do we do the right thing ?
Thanks in advance.
More Stuff You May Find Interesting or Useful
| | |
| --- | --- |
| | |
| PODCAST ANSWER | |
Podcast: Play in new window