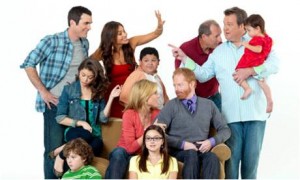 I've written lots and lots previously about same sex partner visa applications for Hong Kong.
To recap, same sex partners who are in a loving committed life partner relationship and who have cohabited previously prior to their relocation here, can expect that the 'trailing spouse' will go on to procure a prolonged visitor visa in order for their joint lives to continue whilst their temporary stay in Hong Kong for work or business plays itself out.
What is not commonly appreciated is that the prolonged visitor visa is also the only immigration status available to unmarried heterosexual couples who find themselves in the same predicament – with a twist.
If the Hong Kong Immigration Department are to be persuaded to make an out of policy 'positive act of discretion' in respect of a prolonged visitor visa application for heterosexual partners, then those 'defacto spouses' must not only be in a loving committed life partner relationship and who have cohabited previously BUT they must also 'be free to marry, but choose not to'.
Translated: if you are still legally married to a prior partner but, for any given reason a divorce has not yet been finalised, then you can give up all hope of trying to persuade the HKID to grant a prolonged visitor visa to the trailing partner.
OK – nothing new in this to be honest.
It's the next part that gets strange.
I have a client who is bringing a very substantial business to Hong Kong (several million US dollar investment). He is also a considerable man of means due to prior business success in several other countries previously too.
For very good reasons he has not yet finalised the divorce from his first wife.
However, he has a 'new family' with several small children and this new family have lived together in several countries previously for at least the last 10 years.
Hong Kong is just the most recent of their homes as the business of this client is very international in nature and is very high value.
We can readily secure a business investment visa for him and dependant visas for their children.
But we can't get her a prolonged visitor visa for the reason given above.
This should not be a problem, as we have a good argument for a prolonged visitor visa on the basis of the fact that she needs to be in Hong Kong to care for their children.
However, much to my surprise (and dismay) the HKID told me today that, due to her nationality (90 day visitor)  and also that this client had previously explained the current state of his divorce proceedings (should take another 12 months to complete) they are not prepared to make a positive act of discretion and grant her a prolonged visitor visa to be in Hong Kong through such a time that the divorce is finalised.
Their logic is that she will receive 90 days as a visitor upon each arrival and that, if the border Officer is appraised of the circumstances of her long term need to be in Hong Kong with their children whilst the activities to create the conditions (i.e. the divorce) empowering an upgrade in her immigration status are ongoing, practically, my clients' lives shouldn't be unduly inconvenienced especially if the normal pattern of their lives see them making an exit and an entry from Hong Kong reasonably frequently.
Moreover, we always have the option of making the occasional application for an extension to her visitor visa at Immigration Tower on the basis that their 'normal' travel plans as a family see her being in Hong Kong for more than a 90 day stretch.
These factors, to their mind, suggest that an out of policy positive act of discretion is not required.
So, go figure.
I have – and I am going to suggest the Capital Investment Entrant Scheme (HKD10 million investment in certain Hong Kong asset classes) instead.
It's crazy that the Department are not prepared to play ball in this instance.
They are obviously a family, have dealt with immigration challenges in several countries previously and each time come up with an acceptable outcome.
In this case, Hong Kong comes out looking regressive and bureaucratic, not positive and forward looking.
And it saddens me.
It's only a visitor visa after all. All they want is to be free of administrative brouhaha.
The irony is that this client could, conceptually, determine to pull his plans for Hong Kong – and with it dozens of very well paid professional jobs for Hong Kong locals.
He doesn't need to be here.
Singapore is an option.
The  HKID get it right the vast majority of the time. In this instance, they are dead wrong.
More Stuff of Relevance