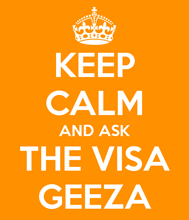 It has recently become apparent that British Citizens can no longer receive Hong Kong Prolonged Visitor Visas to stay in Hong Kong with their defacto spouses and Life Partners…
Update: the issue remains open, after all…
QUESTION
Hi
I moved here with my partner two years ago for his job and since then have been on a student visa. Unfortunately I've had to leave my course due to illness.
I used your excellent free resources to put together an application for an extended visitor visa. When I went to immigration today I was told they were no longer issuing them, having stopped last year.  Is this right?
Now I have around 4 weeks until my visa become non-valid and was advised that with a British passport "there won't be any problems coming into Hong Kong" as a visitor. However with such an ad hoc arrangement I am nervous.
Do you have any advice?
More Stuff You May Find Interesting or Useful
| | |
| --- | --- |
| | |
| PODCAST ANSWER | |
Podcast: Play in new window