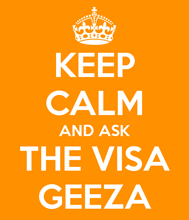 Procedural question about same sex partner visa applications today – yet an important one all the same.
QUESTION
Hi Stephen,
I am in a loving committed and stable relationship with a same sex partner (both Irish citizens). I am already sponsored through my MNC but my partner has accompanied me here for the past 4 months on visitor visas granted at the airport upon arrival (he is entitled to 90 days each time given passport type).
 When applying for the prolonged visitor visa, does it 'hurt' his chances given he's already been here on two visitor visa entries? Or will the merits of our case stand on their own?
And if we're nearing the end of the 2nd visitor visa term, can we apply (and should we apply?) for the prolonged visitor visa before he leaves and returns or should we do it all in one go upon his next entry?
Thanks!
More Stuff You May Find Interesting or Useful
| | |
| --- | --- |
| | |
| PODCAST ANSWER | |
Podcast: Play in new window