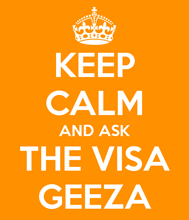 Same sex partners, married or otherwise, are just not treated equally when it comes to immigration in Hong Kong I'm afraid…
QUESTION
Dear Stephen,
I will be transferred by my company from Holland to Hong Kong beginning of  August.
My partner (we are getting married end of May, according to Holland civil union law for same-sex couples), who is Dutch as well, is naturally coming along with me.
I will have an employment visa sponsored by my company but we're wondering what is the best option for my partner?
Could you please let me know whether the 6-month prolonged visitor visa is granted easily (we have all the proofs requested to prove our relationship was well established and known by everybody in Holland since 2008 + civil union official document).
Also what happens if my partner finds beginning of next year a job or decides to start an intensive Mandarin one-year course with a student visa sponsored by the school?
Do you think it feasible to request first a 6-month prolonged visitor visa, then a student visa sponsored by a school (for a one-year Mandarin course) and then once again a 6-month prolonged visitor visa with possible 2 or 3 extensions? 
In any case, we arrive in Hong Kong beginning of August and our first trip out of Hong Kong will probably be to come back to Europe a few days for Christmas.
Many thanks for your help and support.
More Stuff You May Find Useful or Interesting
| | |
| --- | --- |
| | |
| PODCAST ANSWER | |
Podcast: Play in new window