I get 30-40 questions each week and not all of them merit a podcast answer. Some are answered quickly via email and for the next few days I'll post some of these anonymised replies here.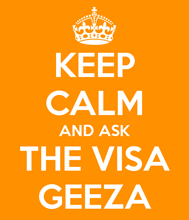 Our Dependant Visas Will Expire Soon – We Can't Get Back To Hong Kong In Time Due To COVID19 – Help!
QUESTION
Hi, me and my 2 daughters age 12 & 22 are stranded in India for the past 4 months and our dependent visas are expiring on 16th July.
There are no flights to come back to Hong Kong until 31st July. We are trying for evacuation flight, which might happen after 16th July.
My husband is in Hong Kong and has already applied for how own visa extension.
How do we get back to Hong Kong in this kind of situation? All of us have Hong Kong ID cards.
Please advise – what are the options available?
ANSWER
Since no flights are available before the visa expiry date and visitors are banned from entering Hong Kong at the moment, we suggest you flying back to Hong Kong when there are no more travel restrictions.
After coming back to Hong Kong, you and your daughters can apply for a reinstatement of your dependant visas with the necessary documents plus a letter explaining that you were outside Hong Kong and had no available flights to come back before the expiry date and extend your visas on time.
It is also advisable to write a letter about your current situation to the Immigration Department in advance, especially for your 22-year-old daughter (who can as an adult extend/reinstate her dependant visa but not have a new dependant visa issued to her), so that the Immigration Department cannot reject your reinstatement applications due to your lack of manifest intention to return before the expiry date.
The approval is subject to the Immigration Department's decision; however, a visa can usually be reinstated successfully with a valid reason.
More Stuff You May Find Useful or Interesting