First Published July 13, 2018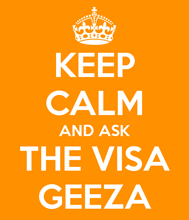 Sometimes the sun and the moon simply doesn't align on your Hong Kong immigration situation and, with the system working against you, find yourself orphaned from the rest of your family and questioning the fairness of it all…
QUESTION
I'm about to kill myself over this visa situation I'm in.
I'm Singaporean, but I grew up in Hong Kong since I was 11 until I was 16, after which I went off to Canada for university. I came back each year to keep my dependent visa going, but on the last year that I needed to extend it, I couldn't make it due to academic commitments.
Thinking it would all be fine, I came back in 2016 to find myself on a visitor visa. Worse yet, the Canadian immigration authorities lost my passport in the mail (I have the letter to prove it) so I lost the dependent visas on those passports.
I explained the whole ordeal in my Verification for Eligibility for Permanent ID card thing, but the 'director' said I must be a resident UP TO the day I applied, and since I applied as a visitor, my application was null.
Anyway, I went on and secured an employment offer with a respectable company in Hong Kong who made an employment visa application on my behalf. But the application was rejected.
We made an appeal to reconsider, but it was rejected once again. Why?!
My entire family are permanent residents of Hong Kong, by the way. I'm the odd one out. Am I all out of options here? I thought securing an employment contract would end all my woes. I fear I'll soon be put on SCL, with no choice but to leave my friends, family and new job behind.
Is there some sort of family-dependant-type of visa I could try for?
Or should I make an employment visa application on my own, and restate the entire situation?
ANSWER
Oh dear, what a terrible situation you find yourself in.
I really do empathise with you, this must feel absolutely shocking but there is light at the end of the tunnel so let me just talk you through what's going on and how to get where you need to go.
Right now your principle challenge is to get yourself a Residence Visa again because once you get a Residence Visa endorsed in your passport you'll be making yourself eligible for another crack at the Right of Abode. Effectively what would have happened is the Immigration Department would not have formally denied your application for the Right of Abode, which would then put you in the right registration personal appeal tribunal for your next step. It's my belief from the facts that you've told me that the examining officer has not progressed your application because you weren't in possession of a Residence Visa at the time that you made the application. So your Right of Abode situation is absolutely not dead by any stretch of the imagination.
Now, in terms of your application for an Employment Visa and how it got refused, this is a classic example where typically an employer submits an application for an Employment Visa based on a lot of experience of getting cases approved in the past that haven't readily understood in the circumstances that you're facing that certain argument needed to be presented and certain facts and information needed to be put forward to the Department so that they truly understand what was going on in your life instead of all the circumstances and without that background it's likely that the Immigration Department refused your Employment Visa application on the strength that they believe you're just a fresh graduate with no working experience.
Ideally what you should do is make another application for the Employment Visa if the job offer is still on the table and state your entire case situation and your background and what's going on and ask them as part of the application for favourable consideration in light of your entire circumstances and provide lots of information in terms of you family, their ID card details, what they're doing; just allow the Immigration Department to completely understand how you find yourself in this situation that you are in so that they will not apply a policy strictly against you, they will give you a favourable consideration.
If for some strange reason they do go on to deny you again, my best advice would be to enroll as a student to do a master's degree and once you get your Student Visa endorsed in your passport, apply for the Right of Abode at that point in time because the student Visa is a Residence Visa for the purposes of eligibility for a permanent Identity Card. In my experience you should find the Immigration Department helpful again if you explain all the circumstances and as long as you're pattern of behaviour indicates settlement in Hong Kong, your Right of Abode application should get approved and I think you'll find that you'll get the result that you're looking for.
More Stuff You May Find Interesting or Useful
| | |
| --- | --- |
| | |
| PODCAST ANSWER | |
Podcast: Play in new window