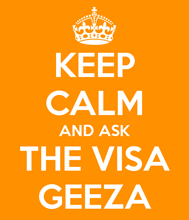 One of the really neat things about running this Blog, is the incredibly varied type of Hong Kong visa and immigration questions I receive. Like this one today, which is a definite first for me!
QUESTION
Hello, I am a white British person considering applying for Taiwanese Citizenship.
I also have PR in Hong Kong. If I got a Taiwanese passport does the Hong Kong government consider me to now be 'Chinese' or do they not respect the authority of the Taiwanese government to issue such a status?
Eg, If I leave Hong Kong for 36 months will I keep PR or lose it?
ANSWER
This is an absolutely fascinating question and I'm really grateful for you, for asking it. But I do have to preface what about I'm about to say with the caveat in the final analysis.
This boils down to Chinese Nationality Law and whilst I have a certain amount of experience of Chinese Nationality Law as it relates to Foreign Nationals in the context of permanent residency in Hong Kong and securing a Right of Abode application. Effectively, anything to do with Taiwanese Nationals vis-à-vis the Chinese Nationality are both questions that are best directed to a Chinese Immigration expert and not me.
But having said that, I'm going to give you a stab at an answer and then you can sort of, you know, direkt your thinking from that. Ultimately, this is about the recognition of Taiwanese Citizenship by the Hong Kong Immigration Department, which as you can appreciate effectively protects the mainland policy.
Therefore, in the final analysis, we're going to have to understand what will happen to you, if you are continuously absent from Hong Kong for a period of more than three years as a permanent resident of Hong Kong and will you lose your Right of Abode or will you be able to maintain your Right of Abode because as you have asked you've been deemed a Chinese citizen. Well, in the final analysis, what you are going to have to do is to argue the Chinese.
So, let's assume that you've now been absent from Hong Kong for more than three years. You've naturalized as a Taiwanese citizen and you've maintained your British nationality at that time. So, ultimately you would have to state that your Taiwanese Nationality is able of being converted ??? of law into Chinese citizenship and thereupon the application of Chinese Nationality knowing the circumstances would deem you to be Chinese.
But the other problem is that assuming you are still a British National at the time that this happens, there is a natural obstacle to you becoming Chinese National because, in order to secure a Chinese Nationality you have to devoid, divest yourself of your British Nationality.
So assuming that you are a Taiwanese National and you have divested yourself of your British Citizenship and you then effectively lay claim to Chinese Nationality knowing your circumstances, by operation of Chinese Nationality Law vis-à-vis how they deem Taiwanese citizens in relation to Chinese Nationality Law on the basis that you find yourself with pure Chinese Nationality, I mean, maybe I don't know but it's fair to say that the Hong Kong Immigration Department would deem you to be Chinese.
But there are a lot of questions that arise from your situation both procedurally and also in terms of Law and also in terms of the timing and the sequence of these events. My gut feeling effectively tells me that if you maintain your British Nationality, I think any claim to Chinese Nationality would fail. So your ability to keep your Right of Abode if you're absent from Hong Kong for more than three years would also fail as well and you'd be downgraded to ???.
But again, this is by no means my expertise and I suggest that you take advice from a Chinese Nationality Lawyer.
More Stuff to May Find Useful or Interesting
PODCAST ANSWER
Podcast: Play in new window