First Published On December 9, 2013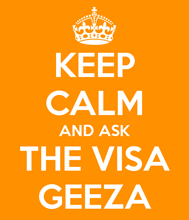 It happens a lot more often that you might imagine – inadvertent loss of 'ordinary residence' setting back your application for permanent residence here in Hong Kong.
QUESTION
My wife and I came to Hong Kong to work in 2006. However she went to business school in Europe in 2009, sponsored by her Hong Kong employer.
So from her immigration record, the ordinary residence discontinued for the period of November 2009 to September 2010.
But throughout the past 7 years I myself have remained in Hong Kong and all our savings as well as properties are here and I recently got my own permanent ID (but my wife got refused).
My questions are:
(1) should my wife apply in-person again for a formal determination?  
(2) if her application gets refused again and if she quits her job to take care of kids at home, can she still have a HKID and continue the 7 year accumulation?
Thank you.
My Follow Up Questions
In this time (November 2009 – September 2010) did your wife:
(A) hold a residence visa in Hong Kong?
(B) have documentation from her employer showing that the time in Europe was only temporary and that her Hong Kong employment contract subsisted – even though she was not getting paid – and that she was expected to return to her job here immediately upon graduation?
(C) did she in fact return to that job in Hong Kong immediately upon graduation?
Follow Up Answers
A.  No. She came back a few times but on tourist visas
B. Yes. There is a letter from her employer stating explicitly that during 2009-10 she attended a company sponsored BSchool program in Europe during which period she was still considered an employee of the company.
C. Yes.
More Stuff You May Find Useful or Interesting
| | |
| --- | --- |
| | |
| PODCAST ANSWER | |
Podcast: Play in new window