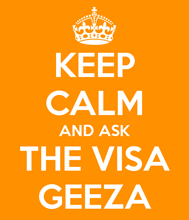 How to skin the cat of the 'missing tenancy agreement' is an oft-faced challenge in the game of the Hong Kong Right of Abode Application after 7 years continuous ordinary residence by a foreign national intending permanent resident.
QUESTION
What happens if I am unable to provide copies of my tenancy agreements in support of my Hong Kong permanent residency application?  
I never thought I would still be here for 7 years so I every 2 years I get rid of old documents ie, bank statements, tenancy agreements, utilities etc. 
Also for years 3-7 I was living with my ex partner so the tenancy agreement was in her name or her employer's name.
What can I do?  Will utility bills be enough? 
Thanks.
ANSWER
Yes, I can completely understand how in your circumstances you have gone through a regular exercise of throwing out old not needed documents anymore.
And so seven years down the road you find yourself needing to be able to demonstrate to the Immigration Department that you've been continuously and ordinarily resident here for those seven years. And that you can't lay your hands on documents to begin to substantiate the actuality of your formal residence.
Well look at it from this perspective: if you can't come up with tenancy agreement documents then the Immigration Department will rely on other aspects of your file to allow themselves to be satisfied that you've been resident in Hong Kong, notwithstanding the fact that you can't in your instance come up with formal tenancy agreements because of the passing of your life and how it was lived. They know from your movements into in and out of Hong Kong how much time that you've spent here.
And if it's very clear and all the facts that A) you have been continuously working for your employers in Hong Kong with resident visa permission and employment visa permissions; B) you've paid your taxes throughout those seven years and that fact has been evidenced through the submission of the copies of your tax returns for the requisite period.
And then any absences from Hong Kong in that time have been of a merely temporary nature and typically not long in time, then it's easy for the Immigration Department to conclude that unless you were sleeping in a tent in Tsim Sha Tsui, effectively you've been laying your head somewhere in Hong Kong safe and secure throughout all at this time.
So the Immigration Department won't refuse your application because you can't come up with the tenancy agreements but because it is an integral element of the application, my advice to you would be to draw a schedule and state effectively what your addresses were during the requisite seven years. And the time that you were in those premises accordingly with a short note against each entry, explaining why the tenancy agreement isn't available.
So if you put that schedule together and perhaps you may be able to lay your hands on some other documents: utility bills, or telephone bills, or whatever that can speak quite clearly to the fact or testify clearly to the fact that you were constant at those addresses at the relevant points in time just to corroborate the explanation on your schedule, then you'll find that the Immigration Department will usually respond positively to that and they'll help you solve your tenancy agreement absence conundrum.
Okay, I hope you found this useful. Thanks. Bye.
More Stuff You May Find Useful or Interesting
| | |
| --- | --- |
| | |
| PODCAST ANSWER | |
Podcast: Play in new window