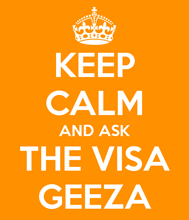 QUESTION
"Can I ask a simple question – do you know of anyone (not Chinese) who has actually lost the right of abode after 36 months absence?
I do know the theory and the provisions in the Ordinance but how about in practice?
I ask because my (Australian) daughter may have lost hers after 38 months absence but how will the loss manifest itself if she arrives say, tomorrow, and tries to enter through the e gate?
I have to tell you that my (New Zealand) husband was informed a while ago that he (not a PR) had lost his unconditional stay status after an absence of 14 months.
He had to enter on his passport. But a few days later he went to Shenzhen using his ID card to leave and then successfully re-entered with his ID card! And now clearly still has unconditional stay!
It seems reality does not always follow the rules."
ANSWER
Now this is a really interesting question!
The loss of status occurs by operation of law and policy and it doesn't automatically follow that the Hong Kong immigration department systems are trailing right in their wake.
So, assuming an adult is over 21 then his status will be downgraded to the right to land. For all practical purposes this is the same as the right of abode although she and has lost the right to vote.
Technically, she should relinquish her permanent identity card and apply for and be issued with a non-permanent identity card. She can reacquire the right of abode again if she applies for it after another seven years of continuous ordinary residence in Hong Kong.
As for your husband I'd urge you to regularize his immigration status to resident once again by an application for him to be your dependent. If he has lost his unconditional stay then he's no longer technically resident in the HKSAR and he'll be here as a visitor.
As a non-resident he doesn't have the right to use the e-channels even though he has physical possession of a Hong Kong ID card that's facilitating his movements across the boundaries. It really does make sense not to do that again honestly.
More Stuff You May Find Interesting or Useful
PODCAST ANSWER
Podcast: Play in new window