Hong Kong QMAS –  Is There Such a Thing as an 'Occupations in Demand' List In 2023?
All Hail The Talent List …
The Quality Migrant Admission Scheme is very often compared with other immigration programmes in the quality of life jurisdictions such as Canada, Australia, New Zealand, USA and the UK. Recently, the HKSAR Government has supercharged it in a number of ways, including the temporary removal of the quota until 2025 and the expansion of the Talent List.
QUESTION
"I am from India and have done a BA and an MBA (Sales & Marketing). Currently, I am working as Sales Manager in a telecommunication company. I just wanted to confirm if my profession is eligible under the QMAS points scheme for Hong Kong."
ANSWER
The Hong Kong Quality Migrant Admission Scheme (QMAS) c/w Talent List is a program designed to attract highly skilled professionals in specific sectors to Hong Kong. The Talent List highlights the industries and professions that are in high demand in Hong Kong, allowing qualified individuals to apply for a visa under the QMAS program.
The Talent List is applicable in other areas of Hong Kong immigration practice, but this post will concentrate on its applicability to the QMAS programme alone.
Key Features of the Talent List:
Targeted Industries: The Talent List focuses on 50+ in-demand industries, including asset management, data science, fintech, and more.
Points-based Test: Applicants must pass either the General Points Test or the Achievement-based Points Test to be eligible for the visa.
Selection Process: Applicants are selected based on their scores in the Points Test, and the highest-scoring candidates are granted visas.
Visa Duration: Successful applicants are initially granted a visa for 1 year, which can be extended for 2 years, 3 years, and then indefinitely, subject to meeting specific requirements.
Eligibility Criteria:
To qualify for the QMAS Talent List, applicants must:
Be aged 18 or above when applying.
Have a good education background, usually a first degree from a recognized university or a tertiary educational institution.
Have good technical qualifications, proven professional abilities, and relevant experience in the targeted industries.
Have a genuine intention to settle in Hong Kong.
Be proficient in written and spoken Chinese (Cantonese or Mandarin) or English.
Have a clean criminal record and good character.
Application Process:
Submit an application for the QMAS Talent List program, along with all required supporting documents.
Take either the General Points Test or the Achievement-based Points Test.
If you meet the minimum passing mark, your application will be processed, and you will be ranked with other applicants.
If you are among the highest-scoring candidates, you will be issued a visa under the QMAS program.
The Hong Kong QMAS Talent List can be found here.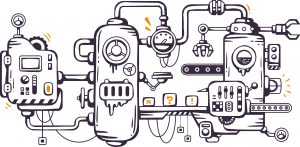 VisaGeeza.Ai – 13 Years In The Making
All Our Know-How: All Our Experience: Fully Interactive
100% FREE!
More Stuff To May Find Useful Or Interesting
Podcast: Play in new window