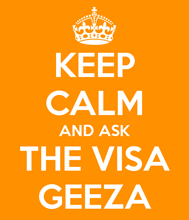 Sometimes, the sun and the moon align beautifully on a set of circumstances to allow an unmarried couple to spend time together in Hong Kong when ordinarily visa circumstances conspire against them. Not on this occasion, however!
QUESTION
"Hi there,
I have just recently returned from Hong Kong to Canada where I am a citizen.
My boyfriend lives in Hong kong and I have travelled there 3 times in the past 2 years to see him only as a quick 2 week holiday each time.
We frequently talk about me moving to hong kong to live together.
Obviously if I was to live in Hong Kong I would have to find work and have an income. I guess the reason for me sending you this message is to find out which is the best visa application for me to look into?  
I had hoped to maybe stay there for up to 1 year."
ANSWER
In your situation it would seem that the working holiday visa would be the ideal solution for you.
The working holiday visa is available to Canadian citizens as well as to a number of other different nationals and the premise of the working holiday visa is to allow the holder a primary intention to holiday in Hong Kong and it's available to you if you're aged between 18 and 30 and that you can show sufficient proof of having, in a case of a Canadian, 15 000 Hong Kong Dollars in your bank account to fund your proposed stay in Hong Kong.
You need to show that you have a return air ticket when you arrive and also that you have got medical comprehensive hospitalization and liability insurance in your name. On the basis that you can satisfy these requirements, you can get a working holiday visa.
Now the working holiday visa effectively gives you a 12-month limit of stay in Hong Kong where you can come to work, where you can work for up to four employers during your time in Hong Kong with an absolute maximum of three months stay for each employer and there is a quota so you do have to get your application in good order each year.
The quota for Canadian citizen is 200 and making the application is very straight forward. You can download the application form from the website. I'll attach the requisite link to this post on the blog so that you can know where to go for the information.
You submit the application say directly to immigration tower via post, you must be in Canada at the time that you will file this application and you must be ordinarily a resident in Canada at the time but as you're a citizen as stated in your question I don't think that's a problem and on the basis that there's quota available and you can show that you've got the money and that you applying whilst you're in Canada and you're ordinarily a resident in Canada, I don't see any problems as to you moving forward with a successful application for working holiday visa.
It would certainly appear to be the suitable solution in your circumstances given that you only intend to stay for one year in any event and certainly in that time it will then allow you to get some relationships moving with employers and understand how Hong Kong operates from an employment perspective and assuming that you qualify separately for an employment visa in due course on the base you can get yourself a job offer then there's no reason why you couldn't entertain subsequently an application for a full employment visa in your own right once your working holiday visa term has come to an end.
I think that's the solution for you. All the best.
The Hong Kong Working Holiday Visa Information on the Hong Kong Immigration Department Website
More Stuff You May Find Interesting or Useful
| | |
| --- | --- |
| | |
| PODCAST ANSWER | |
Podcast: Play in new window