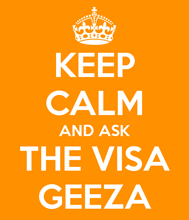 There is quite often confusion surrounding the interplay between China and Hong Kong immigration laws and processes so this question from an Iranian national studying in Beijing, provides an opportunity to address this issue here on the Visa Geeza blog.
QUESTION
"Hi, this is Danush from Iran.
I'm studying in Beijing and I plan go to Hong Kong for a  summer vacation.
My question is this: Do I need apply for a visa to visit Hong Kong or not? I heard from some friends, that if I hold a student (Chinese) X Visa then I don't need a Hong Kong visa.  Is this true?
Thanks a lot"
More Stuff You May Find Interesting or Useful
| | |
| --- | --- |
| | |
| PODCAST ANSWER | |
Podcast: Play in new window