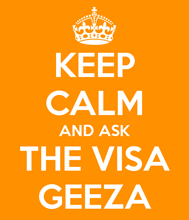 This question gets to the heart of permitted activity as a Visitor and the ability to remain here on an indefinite basis on that status.
QUESTION
Hi, I am a New Zealander currently staying in Hong Kong with my partner who is a permanent HKID card holder.
I do not have a HKID card, just a tourist visa, and I wish to study a university degree via correspondence (online study) from a UK university.
Do I need a Hong Kong student visa or a visa of any kind to do this?
ANSWER
In the final analysis whatever is deemed to be permitted activity as a visitor visa holder, is actually driven by the determination of the Immigration Department to prosecute for breach of conditions of stay.
And so, in my experience if you've made the decision that you want to remain physically in Hong Kong and undertake a course of study with a foreign education Institute, doing it online remotely, I believe you'd be very unlucky or unfortunate for the immigration department to want to prosecute you for breach of conditions of stay.
So, I'd certainly have it a very positive guess that you'd be perfectly okay to undertake that course of study while you're in Hong Kong as a visitor.
But that's not the real issue here. The real issue is the fact that you're obviously intending to remain here on an indefinite long stay basis and the visitor visa category isn't really designed for people to stay in Hong Kong on an indefinite long stay basis – that you need to have a formal rationale for being in Hong Kong on a long staying indefinite basis.
And the current circumstances that you find yourself in, unfortunately, you're in a round pegs in a square hole situation that you're here with your partner who's a permanent identity card holder but you're not married to him. And therefore, the rationale of dependency and family reunion doesn't strictly imply so you can't get yourself a legal dependents visa. If you have had a history of prior cohabitation with your partner particularly overseas, prior to arriving in Hong Kong it said becomes possible to conceive of you procuring a prolonged visitor visa on the strength of your pre-existing relationship.
And that's in a sense you know what couches you as de-facto spouses. But if it's a boyfriend/girlfriend type situation the relationship is relatively new and relatively new for these purposes is sort of 2 years or less. And you may struggle to persuade the Immigration Department to grant you a prolonged visitor visa for you to remain in Hong Kong under his charge as it were.
Apart from that what you then left with is running the gauntlet of the Shenzhen shuttle or frequently coming and going across the boundaries in other ways. Flying possibly back to New Zealand every now and again when your 90-day period of stay as a visitor comes up for renewal.
So, unfortunately, what you have at the moment is quite an unsustainable situation that is going to at some stage or other catch up with you. And I've included in this post a number of resources that deal with the question of being a long stay visitor in Hong Kong and how the Immigration Department sort of view these arrangements.
So, as I say love will conquer all, I'm certain that you'll be able to come to some sort of arrangement that will allow you to solve your problem. But it's certainly not going to be plain sailing from here on in and there's certainly no visa category that addresses the rationale of remaining in Hong Kong in order to undertake a course of study with a remote foreign University.
Okay, I hope this helps.
More Stuff You May Find Interesting or Useful
| | |
| --- | --- |
| | |
| PODCAST ANSWER | |
Podcast: Play in new window